Meet the latest 'Nexus' device: an HTC One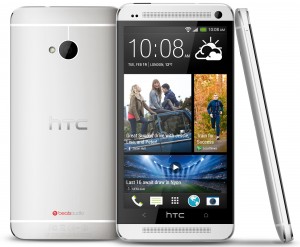 Remember the days when Google Nexus-experience phones were slim pickings? The days of one "Nexus" branded device are now gone, as Google continues to pull new handsets into the family -- granted, it is not really under the Nexus name, but they function as such. Now Chrome and Android chief Sundar Pichai announces that the pure Galaxy S4 unveiled at Google I/O will be joined by the HTC One.
Appearing on stage at the All Things D D11 conference, Pichai was asked by co-host Walt Mossberg about his current hardware and responded "I'm carrying an HTC One in my pocket. This is running the core UI on Nexus phones as well", in reference to hardware makers junking up current devices.
Mossberg then prodded Pichai "are you going to sell that"? The response to this key question is "it's going to be available on Google Play on June 26 for $599".
"This is the strength of Android, it can be customized. But we want a sense of commonality when you switch phones", he went on to explain.
Google has clearly made up its mind to try and end the long-standing contention that its mobile operating system is fragmented. The search giant wishes to unify things and is reaching out to hardware makers in an effort to pull this off. Customers will soon have a choice between the LG Nexus 4, Galaxy S4 and HTC One. You can watch the full video below.