Best Windows 8 apps this week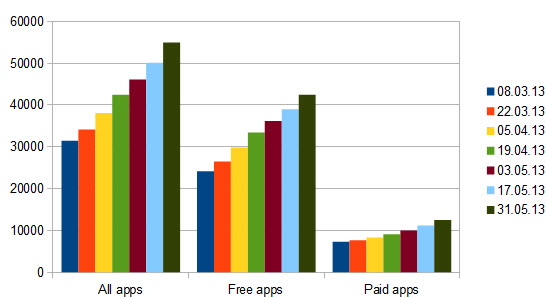 Thirty-first in a series. Yesterday Microsoft confirmed information about the upcoming Windows 8.1 update that it plans to release later this year. The update will introduce several improvements to the start screen and Windows Store that improve the usability of that part of Windows 8.
While I do not want to rehash what Wayne already mentioned in yesterday's article, I'd like to point out a couple of key changes in Windows 8.1. One of the biggest changes is the introduction of new tile sizes. To be precise, Windows 8.1 users will have access to a smaller and one larger size.
The smaller size can be used to make additional contents available on the screen, while larger tiles offer additional information if they support live tiles.
Another much needed change is the option to work with multiple tiles at the same time. You can now uninstall or resize multiple app tiles at once, something which you cannot do in Windows 8.
Microsoft announced that it will improve Windows Store as well, for instance by adding related apps to each apps' profile page on the store to give users more options when they are browsing.
The overall app count increased by 2457 apps this week to a total of 54978 in the US Windows Store. The growth is fueled in part by an increase of app copies targeting the same niche and desktop apps. As far as copies go, you find plenty of fan related apps in Windows Store that use the same basic framework.
A search for Fanfinity in Windows Store results in 1342 apps created by the same developer that all look alike.
The free app count increased by 1809 apps to a total of 42492 apps, while paid apps increased by 631 to a total of 12490 in the US Windows Store.
App of the week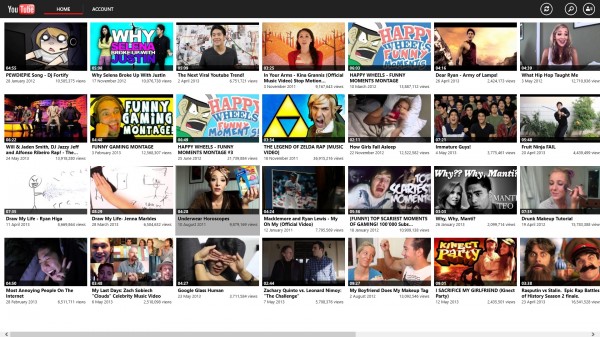 Oh no, not another YouTube app for Windows 8. This one offers a great design that provides you with fast access to videos published on the video hosting site.
You can either browse popular apps on the first page of the app or use the search to find videos of interest instead.
The layout is where this app shines. It displays a lot of video thumbnails on the screen so that you do get a quick overview of videos here. It is easy to browse the selection and pick videos that you want to watch.
What I particularly like is that you can right-click videos here to play them one after the other using the app.
The layout of the video page is well thought out as well. The video plays in a reasonably large player area on the screen, with suggested videos listed on the right of it. Here you can also access the description of the video, comments, as well as the usual controls that you have come to expect from video apps. This includes watching videos in full screen, liking or disliking them, or using other functionality like adding them to the favorites or to the watch later playlist. Here you can also change the quality of the video.
If you sign in to your Google account, you get access to additional information including options to browse subscription or recommended videos.
Other apps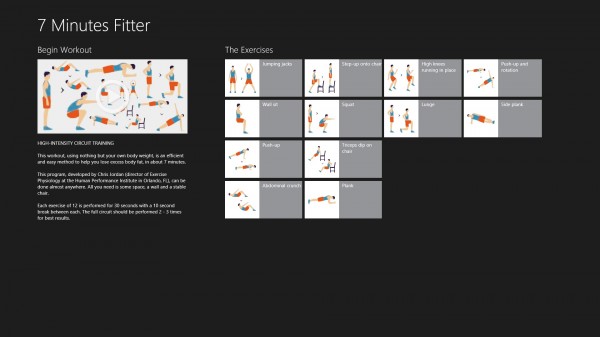 If you do not like working out in the gym every other day, or jogging, cycling or swimming regularly, you may be interested in high-intensity circuit training (HIT) that you can do from home or anywhere else.
The idea behind HIT is to increase the intensity of the training to reduce the time needed to stay fit and healthy. Instead of working out an hour or two in the gym, you spend between 7 to 21 minutes instead.
While that sounds great at first, it needs to be noted that you have to drive yourself to the limit when you perform the exercises.
The 7 Minutes Fitter app walks you through a 12 exercise course that you can complete in about 8:20 minutes. Each exercise is performed for 30 seconds after which you have ten seconds to recover and move on to the next.
All exercises are simple and explained on the screen so that you do know what to do. Examples include doing jumping jacks, pull-ups, squats or lunges. Even more important, all you need for them is your own body, a chair and a wall making it an ideal exercise when you are travelling.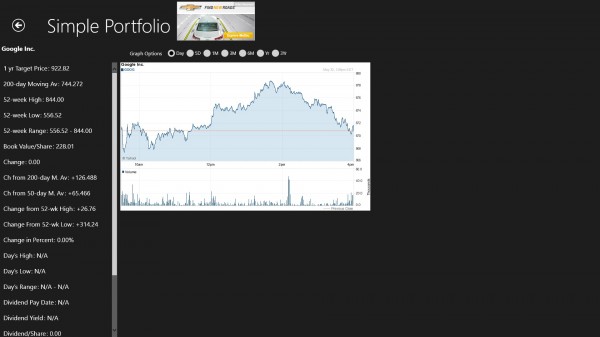 If you are looking for a simple application to keep track of your US portfolio then Simple Portfolio for Windows 8 may be an app to investigate closer.
It is not a pretty application but if you do not mind that, you get access to tools to track your own portfolio. First thing you need to do is add stocks by entering their symbol and the number of  shares that are in your possession.  It is not possible to set a different course though so keep that in mind.
The app displays all stocks that you have added this way on the frontpage highlighting falling and rising stocks on it right away. You can click on any stock to retrieve detailed information about it including its graph and other important information such as the 52-week high and low, dividend yield or EBITDA.
Some of the information needs to be enabled in the settings before they become available.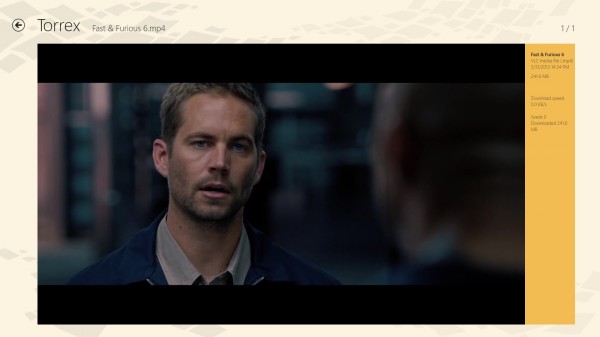 Torrex is a BitTorrent client for all versions of Windows 8 including Windows RT. You can load torrents from the web or locally into the program by associating them with the application.
The program starts to download all torrents that you have added right away and will continue to do so for as long as the application window remains open. The best option here in my opinion is to snap the window to either side of the screen so that you can work on the system while torrents are being downloaded.
The settings provide you with important preferences such as setting a maximum upload and download rate, selecting a download directory for the files, encrypting outgoing connections or changing the listening port. It is highly recommended to check it out before you start your first download.
Audio and video files can be played in the application while they are downloading to the system. The above screenshot shows how that works for a trailer of the Fast and Furious 6 movie that is out in cinemas currently.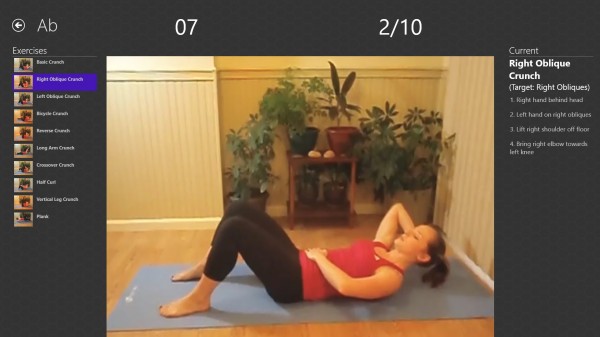 The free app provides you with 5-10 minute workouts that target all major muscle groups. Each exercise is shown as a video on the screen so that you know exactly how you have to perform it.
The app keeps track of the time and the various exercises that you have to perform in the workout.
17 workouts are available directly, while the remaining workouts have to be purchased in the store before they become available. The unlocked version of the app adds features such as custom or random routines to the app as well.
You do need equipment like a Kettlebell or ball for some workouts.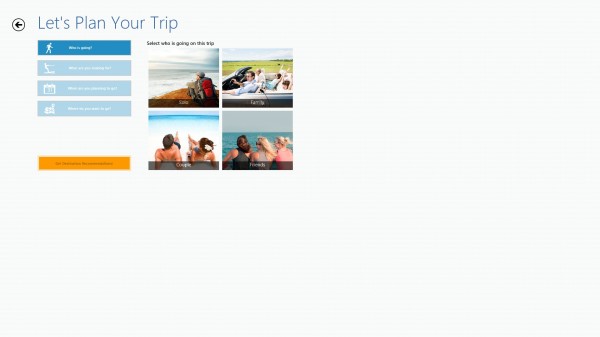 The travel application provides you with information about vacation destinations. While that does not sound spectacular at first, its trip planner could convince you to give it a try nevertheless.
It bases its recommendations on what you enter here and that makes sense as family, solo or couple trips have usually different expectations and demands.
You answer four simple questions:
Who is going.
What are you looking for.
When are you planning to go.
Where do you want to go.
The application displays basic information about the location you have selected and recommendations based on your selections afterwards.