Bing to be integrated into Windows 8.1 for web and local searches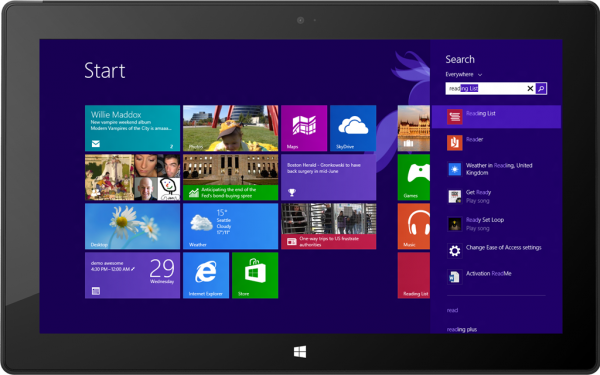 The upcoming release of Windows 8.1 has been the subject of countless column inches over recent weeks with the main focus being on the return of the Start button. But changes are also afoot for searching, with Bing being tightly integrated into the operating system to provide a rich and flexible search experience.
The Bing development team is working closely with the Windows team to produce a utility that can be used to search globally and locally. Windows' integrated search tool has evolved over the years into something that can be used to search not only files but also shortcuts.
When Windows 8.1 is unleashed the Bing-powered search tool will try to guess what it is you're looking for and provide a list of suggestions.
Call up the search screen and type "Morrissey", for instance. As well as locating music files you may have stored on your hard drive from the ex-frontman of The Smiths' back catalogue, you'll also be provided with links to Morrissey related websites, documents you may have stored in the cloud and more. Windows 8.1's search will also query apps, settings, online videos and so on, when appropriate.
The aim is to help reduce the number of searches that need to be performed. Search results are actually rather more general, casting a wider net with a view to providing access to everything you might need. Search for a city name and you'll be shown links to local events, the weather forecast, photos of the area and more.
Blurring the boundaries between the web and the PC is something that Microsoft has been doing for years. Derrick Connell, Corporate Vice President of Bing, sums it up in saying that searching is not only "something that's just there when you need it" but also "beautiful as well as functional".