Windows 8.1 sets out to woo the enterprise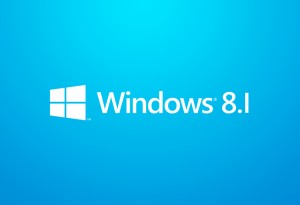 Microsoft used the TechEd North America conference in New Orleans to unveil a raft of new and updated Windows 8.1 features aimed at businesses. Many of these are targeted at the world of cloud computing and connected devices, with enhancements for bring your own device (BYOD) connectivity, enhanced mobility features and security enhancements.
Key features include Workplace Join, allowing administrators to control access to corporate data even if employees are using their own devices. This goes hand-in-hand with Work Folders, allowing users to sync their device with a folder in a data center. Mobile Device management will let administrators create a company portal to give all users a consistent interface without the need to install a separate client management package.
Tap-to-pair printing will allow 8.1 devices with near-field communication (NFC) to directly access printers with an NFC tag without having to hunt for them on a network. Alternatively the new OS will also permit peer-to-peer printing with Wi-Fi printers without the need to install drivers.
For users on the move Windows 8.1 will offer a broader range of VPN options as well as the ability to automatically select VPN when you access a particular app or connection. It will also allow you to turn a mobile broadband enabled PC into a temporary Wi-Fi hotspot.
On the security front, administrators will get the ability to delete or encrypt corporate data from devices when, as Microsoft rather coyly says, "the relationship between the corporation and the user has ended." Improved biometrics will include enhanced support for fingerprint readers. Also the device encryption already found on Windows RT and Windows Phone 8 will be available across all versions of Windows. Windows Defender will be upgraded in order to include network behavior monitoring in order to guard against malware attacks.
A new Assigned Access feature will be available in RT, Pro and Enterprise editions which will restrict use of the device to a single app. Intended for areas like educational use and customer service consoles, this will ensure the users get the expected experience whilst giving more flexibility than is offered by completely locked down devices.
Of course there are the features we already know about too, the return of the Start button, the ability to boot straight to the desktop, and a selection of ways to customize the modern UI experience including better multi-monitor support.
Speaking about the changes, Server & Tools Corporate Vice President Brad Anderson says, "The products and services introduced today illustrate how Microsoft is the company that businesses can bet on as they embrace cloud computing, deliver critical applications, and empower employee productivity in new and exciting ways. Only Microsoft connects the dots for the enterprise from 'client to cloud'."
You can read full details of the announcement and features on Microsoft's Springboard blog.
It's well known that business uptake of Windows 8 has been rather disappointing up to now, even to the extent that it's lagged behind the much derided Vista. Will these changes be enough to turn Windows 8.1 into a corporate player? Do let us know what you think on the comments thread.