Faster, cooler, longer -- Intel launches its new Haswell chip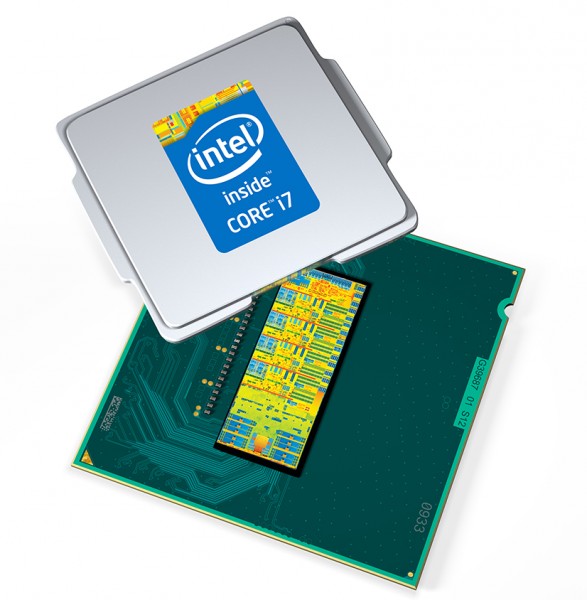 Into a PC processor market that's declining thanks to competition from tablets and smartphones, Intel has launched its new Haswell chip. Announced at Computex in Taiwan, the fourth generation of Intel's Core series of processors, the Haswell will allow laptops and laptop/tablet hybrids to become thinner and run for longer between battery charges.
Intel says that the low power usage of the new chip -- as low as 6 watts -- will allow it to be used in fanless designs. Contrast this with the previous generation Ivy Bridge chip which needs two fans to keep the Microsoft Surface Pro cool.
It's faster too, Intel claims a 15 percent boost in performance thanks to a new core design. Versions with integrated GPUs offer a doubling of performance on complex tasks like displaying 3D graphics and encoding video. The Haswell also brings a 50 percent boost in active-use battery life and a tripling of standby time when compared to Ivy Bridge.
We're likely to see quad-core Haswell chips roll out in the next generation of Ultrabook and hybrid designs this summer and maybe even in top-end tablets as well. Kirk Skaugen, Intel senior vice president and PC Client Group general manager said, "Today's announcement accelerates a new category of 2-in-1 computing devices delivering the best of a notebook and a tablet in amazing new form factors. This year is the perfect time for consumers to refresh their old tablet or PC with these new 2-in-1 devices".
At the same time Intel has raised the bar on Ultrabook specs so that all new models will have a touchscreen as well as wireless display support and improved security technology. It's also touting the new chip as ideal for high performance, low-power server and embedded applications.