UK ISP Sky Broadband takes the law into its own hands -- blocks torrent proxies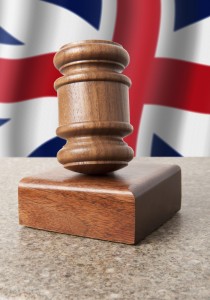 Courts ordering ISPs to block access to known torrent sites is nothing new -- UK ISPs have already been told that the likes of the Pirate Bay, Kickass Torrents, H33T and Fenopy are out of bounds -- but Sky Broadband has decided, seemingly of its own volition, to take things a step further. Not content with following the letter of the law and preventing subscribers from accessing a number of well-known torrent sites, the ISP is widening its net and blocking access to torrent proxies.
Proxies are a common means of bypassing restrictions that may have been put in place by ISPs or employers, and there are countless sites and services that exist with the sole purpose of enabling users to access blocked torrent sites. While court rulings have publicly named a number of sites, the list of domains that Sky and other ISPs feel duty-bound to block remains rather more secretive.
The court ruling includes a degree of flexibility so that the blocklist can be added to if and when blocked sites move to new domains or IP addresses. This means it is unclear whether Sky is operating on its own in blocking proxies or if its hand has been forced.
Regardless of the impetus, it is likely that other ISPs -- the big names, at least -- will follow suit. But this does not mean that proxy sites are waving the white flag just yet; Pirate Reverse is collecting information from users to determine which ISPs are blocking which proxies.
This data will be used to help in the site's "continued efforts to fight censorship". There is no need to read between the lines here -- Pirate Reverse openly states that information collection will help them to "implement workarounds to circumvent" any blocks that have been put in place.
Is greater transparency needed when sites are blocked? Is your ISP actively preventing access to any sites? Share your experiences below.
Photo Credit: Andrey Burmakin/Shutterstock