Apple reveals all new iOS 7 -- 'defines an important new direction'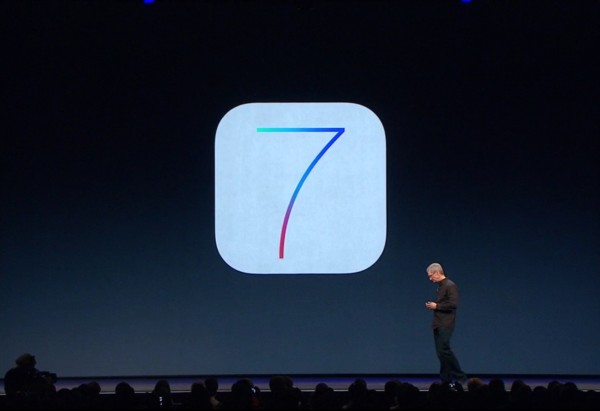 We all knew that Apple would be revealing a redesigned version of its mobile operating system today at the 24th Worldwide Developer Conference in San Francisco, and we've just been treated to an in-depth look.
As was widely reported, the Jony Ive designed iOS 7 has a flatter, functional design and the skeumorphism -- faux wooden bookshelves, green felt and the like -- that was a central theme in previous versions of the operating system is no more.
Apple says it considered the tiniest details in creating iOS 7. It redesigned all the icons, changed the typeface, used a new pallet of colors, and added distinct functional layers. The new design makes clever use of translucency to introduce, in Jony Ive's words, a "sense of depth and vitality". iOS 7 even tracks your motion, and the display responds -- sways really -- accordingly.
iOS 7 is not just iOS 6 with a new coat of paint though. As Tim Cook pointed out twice, it's the biggest change to the operating system since iOS launched.
Apps demoed on stage included an improved weather app, with a smart animated background, a cleaner calendar that lets you quickly switch between different views, and a beautiful version of mail with full screen edge-to-edge photos.
Organizing your apps is a lot easier in iOS 7 too, with folders now able to have multiple pages.
The Notification Center, which is also now available from the lock screen, includes a "Today View" which tells you everything you need to know (Google Now anyone?)
Apple highlighted numerous new and improved features: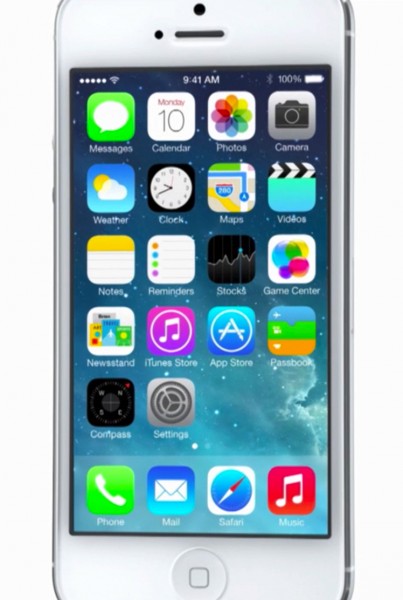 Control Center -- lets you quickly access common functions like brightness, music, flashlight, and airplane mode, and is available from everywhere in the OS.
Multitasking -- available for all apps without killing battery life. Notices how you use apps and updates them in the background according to how frequently you access them. Also makes it easier to swipe between open apps.
Safari -- new full screen look, with tabs at the top, a smart search field, and one tap access to favorites, search and URLs.
AirDrop -- lets you securely share files with friends using a Share Sheet. "No need to bump your phone with others", as Tim Cook puts it.
Camera app -- four cameras in one. Swipe between video, camera, square camera, and pano camera, and apply live photo filters.
Photos app -- organizes your snaps for you into "moments" and makes it easier to share photos (and videos).
Siri -- smarter and with new voices, including ones in French and German (other languages planned). Integrates with Twitter, Wikipedia, and Bing.
iOS in the Car -- get iOS on the built-in screen in your car so you can make calls, view maps, watch video and listen to music. Coming in 2014.
App Store -- lets you look for apps based on age range, and view popular apps based on location. Apps are updated automatically now.
Music -- artist images in your library, iCloud content appears in your library too.
iTunes Radio -- a new radio option built into the Music app. Hundreds of stations available to start you off and you can create your own in several ways. You can explore featured songs, songs trending on Twitter, tap to share music with friends. Free with ads, or ad-free with iTunes Match. Starting in the US and rolling out to the rest of the world over time.
FaceTime audio -- lets you make high quality audio calls
Notification sync -- dismiss a notification on one device you own, and it will be dismissed on all of them.
Activation lock -- if a thief steals your iPhone and turns off Find My Phone or wipes the device, they won't be able to activate the phone again.
iOS 7 is available for developers in beta for iPhone today, with the iPad version available soon. It will be coming this Fall for consumers, and be compatible with iPhone 4 (and later), iPad 2 (and later), iPad Mini and iPod touch 5th gen.
So what do you think? Excited about the new iOS 7? As an iPad user I personally can't wait to get my hands on it.