You won't be going through THAT windshield! Gorilla Glass coming to cars?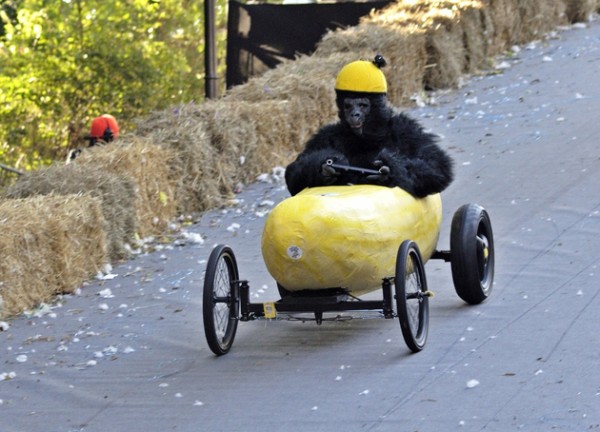 If you're the sort of person who views a seatbelt as an inconvenience, you might soon have to reconsider your stance as according to Jeffery Evenson, senior vice president of Corning, the firm's durable Gorilla Glass could start appearing in vehicles within the next 12 months.
Corning's scratch resistant Gorilla Glass can already be found in 1.5 billion electronic devices, including the Apple iPhone, Samsung Galaxy S4 and HTC One, but it's not just the strength of the glass that might appeal to automobile makers.
Speaking at MIT Technology Review's Mobile Summit, Evenson explained that the lightweight material could help to make cars less heavy and lower their center of mass, boosting fuel economy. It will also result in quieter cars.
Evenson said he expects at least one high-end car maker to start selling vehicles that use Gorilla Glass within the next year, but didn't say who or exactly how the material will be incorporated -- his suggestion is Gorilla Glass could replace some automobile glass, not all of it, so it seems seatbelt shirkers can rest easy for now…
Corning is also working on other types of glass including the thin and flexible Willow Glass and an "antimicrobial" material designed to prevent the spread of germs.
Photo Credit: Stanislaw Tokarski/Shutterstock