Best Windows 8 apps this week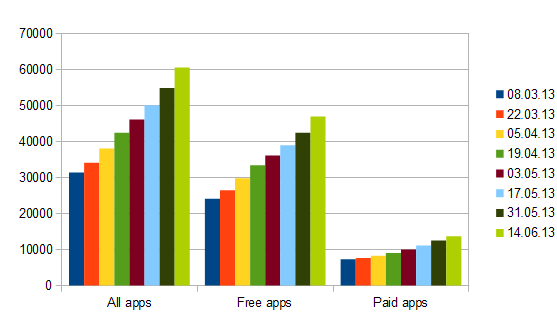 Thirty-third in a series. This has been another strong week for Microsoft's Windows Store as apps surged past the 60,000 app mark in the US store for the first time.
A total of  60,722 apps are listed in store at the time of writing, 2,711 more than last week. Free apps have increased by 2,129 to a total of 47,034 apps in the last seven days, while paid apps have seen a moderate growth by 582 apps to 13,688 in total.
As far as news goes, there have not been any major updates or announcements this week.
The VLC team reported that the port of its popular media player to Windows 8 will take longer than expected, but that is about it on the news front.
App of the week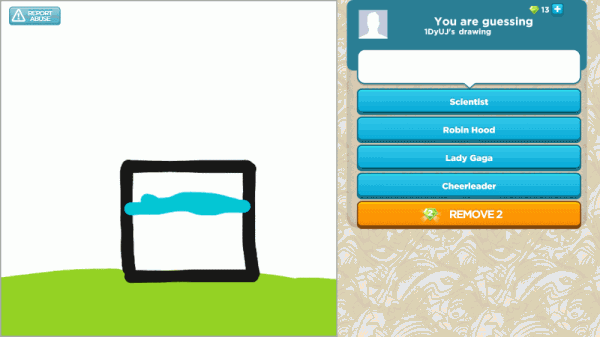 I have to admit that I do not have any talent when it comes to drawing, let alone drawing on a computer. Even though that is the case, I had tremendous fun playing Disney's ScribbleMix on Windows 8.
It is a social drawing and guessing game where you guess what other people draw, and draw for other players who have to guess what you are drawing.
It is fun to play, most likely because of its social component and the fact that barely anyone who is playing the game can draw really well.
Even better is the fact that you do not need to sign in or register first before you can join the game. Just select a name and get started right away.
The first time drawing may feel a bit strange as you need to get used to the controls first. You basically draw on your own and click the send button to transfer a recording of the drawing to the player who has to guess what you just drew.
If you know your way around the Disney universe you are definitely at an advantage here as you sometimes have to draw characters from it.
You can however check out the Bios page for reference in this case which I highly suggest you do.
The game itself is fun and fast paced. It does include in-app purchases, new colors for example which you can all buy with currency that you earn while you are playing or that you buy in bulk from the integrated shop.
Other Apps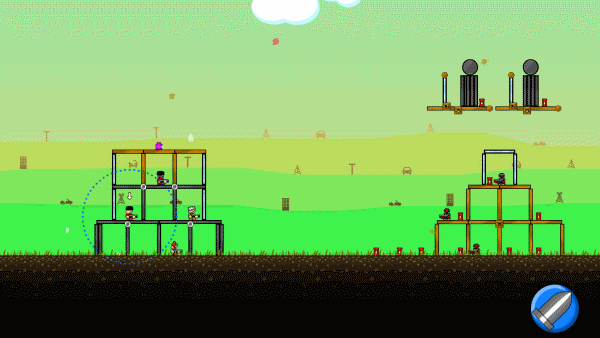 The game plays like a cross-breed of Worms and Angry Birds. You can play the game against your friends or the computer, something you do not see that often supported as far as Windows 8 games are concerned.
You and your opponent control soldiers from all over the world that shoot at each other with a wide assortment of guns. Structures and objects are placed strategically on each map just like in Angry Birds, but the weapons that you can make use of resemble those that you find in Worms.
Your main task is to take out all enemy soldiers before yours are taken out. To do so, you have three options when it is your turn.
You can jump once to change the position of the active soldier, pick a different type of weapon from the available arsenal, and shoot at the enemy.
You shoot by holding down the left mouse button and moving the mouse around so that the arc of the shoot is visualized on the screen. Power is increased or decreased by moving the mouse to the left or right.
The game is entertaining for a while, especially if you play it against a friend.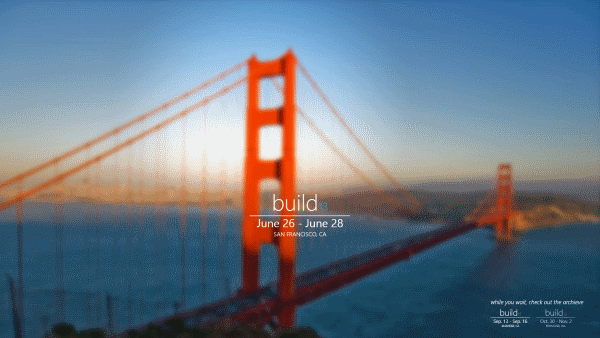 The official Build 13 conference app for Windows 8 gives you access to Build 11 and Build 12 archives, and enables you to view the sessions for Build 2013 once they become available.
Build 13 information is not online yet but when it is, it will provide you with information about every session and speakers.
Videos are made available for each session so that you can watch them right in the application or download them to your computer instead.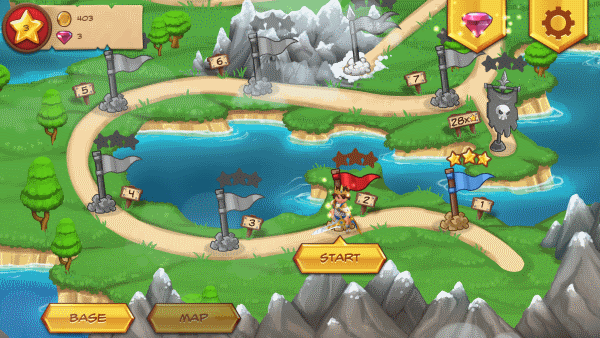 Royal Revolt is a beautiful reverse tower defense game for Windows 8 in which you play the role of the attacker.
You take direct control of a hero character and can spawn additional computer controlled troops to conquer enemy defenses along the line and, ultimately, the enemy castle.
Advanced troop types such as a mage or ballista need to be unlocked before they become available.
All troops and the hero can be upgraded to become more powerful. The same is true for the hero's spells which also improve significantly with each upgrade.
You control your hero and spells with the mouse or using the touch controls the developers have added to the game.
The game itself makes use of in-game purchases that let you buy currency for upgrades.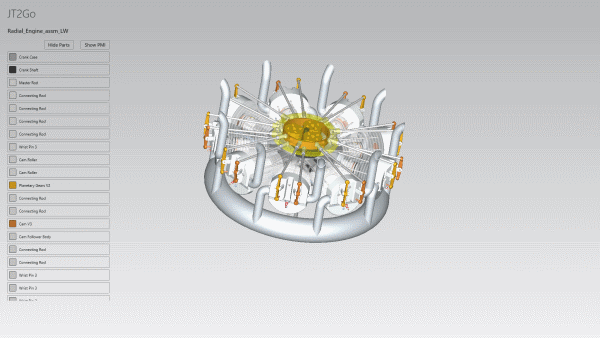 This application enables you to view JT files in Windows 8. It can display both shattered and monolithic JT files and supports operations such as panning, zooming, rotating or fitting on the screen.
JT is a 3D data format by Siemens that is used for product visualization, collaboration and CAD data exchange.
A rather basic app for Windows 8 that provides you with access to 13 different radio stations that you can listen to. Popular genres such as Rock, Dance or Pop are covered by the app with a strong focus on radio stations from Romania.
While that does not make a big difference in regards to the music that is played by the stations, it does when it comes to ads and moderation as it is entirely in Romanian.
Still, the radio continues to play even if you move away from the app to the desktop or another app on the Start screen.
If you are looking for a wider range of stations or genres try Audials Radio which I have covered in week 16.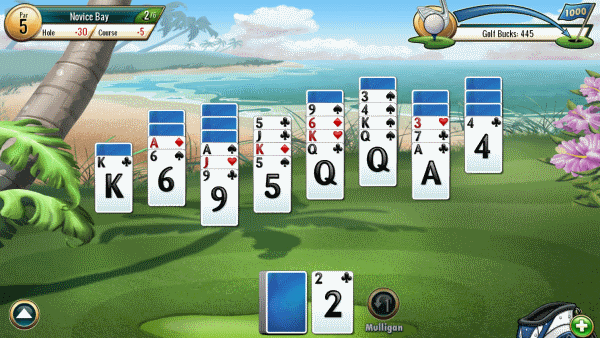 This is an interesting game that mixes Solitaire with Golf. Your task is to tap on cards that are one higher or one lower than the card that is currently displayed to you to clear the deck on the golf course.
You get a golf score in the end that determines whether additional courses are unlocked for you or not.
To make things more interesting you encounter all kinds of hazards and challenges in the game that you have to master before you can get access to all cards of the deck.
If you like to play solitaire, then you will certainly find this game entertaining as well.
Puzzle Now (no link yet)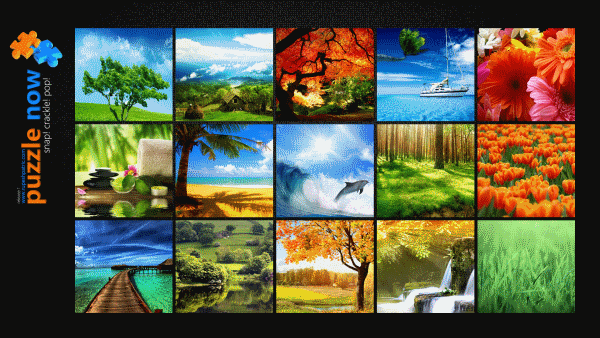 A puzzle game with beautiful pictures. Each picture is divided into nine puzzle pieces that you need to sort in the right order.
To do so, tap or click on a puzzle piece and hold the finger or mouse button down. Now move it to the location you want the piece to be displayed in.
Repeat the process until all nine pieces are in their correct location.
It may not be the most difficult puzzle game but it is still entertaining.