Office finally arrives on iOS, but with limitations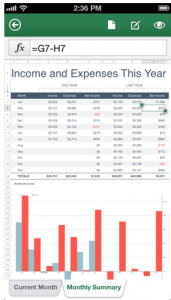 The much talked about iOS version of Microsoft Office finally arrives in the App Store today. While that sounds like great news for anyone hoping to at last be able to (officially) use Word, Excel or PowerPoint on the iPad, you may wish to curb your enthusiasm, as there are some serious limitations with this release.
It's only available in the US for starters (coming to other territories "soon"), and you need to be an Office 365 subscriber to use it. Also it's only optimized for the small screen.
While the iTunes store lists the new Microsoft app as being available for numerous devices -- iPhone 4, iPhone 4S, iPhone 5, iPod touch (5th generation), iPad (3rd generation), iPad Wi-Fi + 4G, iPad (4th generation), iPad Wi-Fi + Cellular (4th generation), iPad mini and iPad mini Wi-Fi + Cellular -- it is only really designed for use on the iPhone or iPod touch.
In other words, while you can use it on your Apple tablet, as my colleague Mihaita Bamburic pointed out in our newsroom, it "works in a tiny window on the iPad" so is less than stellar quality even when blown up to 2x.
The app is available to all Office 365 customers -- this includes both Office 365 Home Premium and Office 365 ProPlus subscribers.
Microsoft's Julia White explains "after signing in to an Office 365 account, you can access, view and edit Microsoft Word, Excel and PowerPoint documents from anywhere. And, you can count on Office Mobile to keep all your content and formatting intact so the document still looks great when you're back on your PC or Mac".
No word has been given yet on an Android release. When asked about Google's mobile operating system, Microsoft responded "today our focus is on announcing Office Mobile for iPhone. We don't have additional information to share". Baby steps.
You can download Office Mobile for Office 365 subscribers from the App Store now.