Take a look at the revamped Store in Windows 8.1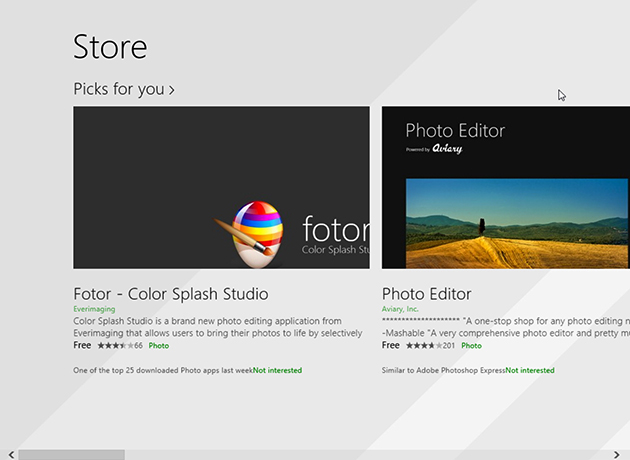 If you downloaded a leaked build of Windows 8.1 you'll have noticed quite a few changes to Microsoft's new operating system, but there are still a lot more tweaks and features to come in the official preview build which will be released on June 26.
One of the new features is a revamped Windows Store, but unfortunately this wasn't available to explore on the leaked builds. I say "wasn't" because as of today you can now access and browse the store, and even download apps.
To access the store you need a Microsoft account, so if you've been using a leaked build without, now's the time to add one.
You can browse the "Picks for you" section, as well as "Popular now", "New Releases", "Top Paid" and "Top Free". Clicking on a section will show you the top 40 apps, and you can select one to view more details.
Personally I think it's a major improvement over the old Store design, and I really like it. Take a look at the screenshots, and let me know what you think in the comments below.