Microsoft Surface RT gets special education pricing -- $199.99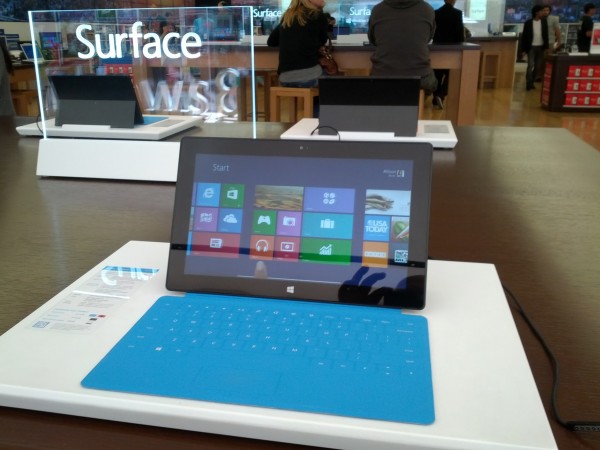 Microsoft just announced that, between June 17 and August 31, schools and universities will be able to take advantage of special pricing when purchasing Surface RTs. During that period, the tablet runs for $199.99, $299.01 lower than the $499 the software giant normally asks in its online and brick and mortar stores for the Windows RT-based device.
The special offer only applies to the 32 GB Surface RT and not to the 64 GB model. Eligible buyers will also be able to purchase bundles, which add a Touch Cover (available in Black, Cyan, Magenta, Red and White trims) or Type Cover, for $249 or $289 each, respectively, and three accessories -- VGA and HD Digital AV adapters and power supplies (all run for $39.99).
The education pricing appears to be available only in markets where Microsoft already offers the Windows RT tablet: Australia, Austria, Belgium, Canada, China (through Digital China), Denmark, Finland, France, Germany, Ireland, Italy, Japan, Korea, Mexico, Luxembourg, Netherlands, Norway, Portugal, Russia, Singapore, Spain, Sweden, Switzerland, United Kingdom and United States.
Some of the Surface RT highlights include: 10.6-inch five-point multi-touch display with a resolution of 1366 by 768; quad-core Nvidia Tegra 3 processor; 2 GB of RAM; 31.5 Wh battery; 32 GB of internal storage; microSDXC card slot; USB 2.0 port; HD video out port; two 720p cameras (front and rear); Wi-Fi 802.11 a/b/g/n; Bluetooth 4.0; Windows RT and Microsoft Office Home and Student 2013 RT. The Surface RT comes in at 10.81 x 6.77 x 0.37 inches and 1.5 lbs.