Will the Xbox 180 ensure continuing high game prices?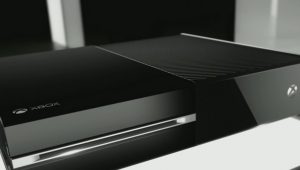 I've been watching Microsoft's handling of the whole DRM, region lock, and used game PR fiasco with interest over the past two weeks, and while I personally did not have any problem with any of those restrictions, many of you did. On June 19, Microsoft did something that seems to have shocked the world: it listened to customer feedback. Despite reportedly strong preorder sales, Microsoft decided to reverse its decision on the always-on internet connection as well as the game rental, resale, and gifting restrictions.
I personally have mixed feelings about it all. While I applaud Microsoft for listening to its customers, something tells me that in the long run easing up on the game resale industry may not be the best thing for consumers. I'll explain.
Game prices are way too high. Paying $60 for a game is a bit on the ridiculous side in my opinion. Pushing the industry towards a digital distribution model where resales are non-existent is a great way to drive down the selling price of games. I realize that there are no guarantees that will happen, but it's certainly a great start until a better strategy comes along.
Microsoft is a smart company, and is definitely firing on all cylinders give or take a few dead spots. I think it is a good thing for it to listen to its customers, but sometimes what consumers want is not always what's best for them. At any rate, I'm okay with the decision and hope it results in more sales of the new console.
It's no secret I'm a huge Xbox fan, and I am aware that my fanboyism can get in the way of logic. Do you think this decision keeps game prices at an all-time high?