Yahoo News gets a refresh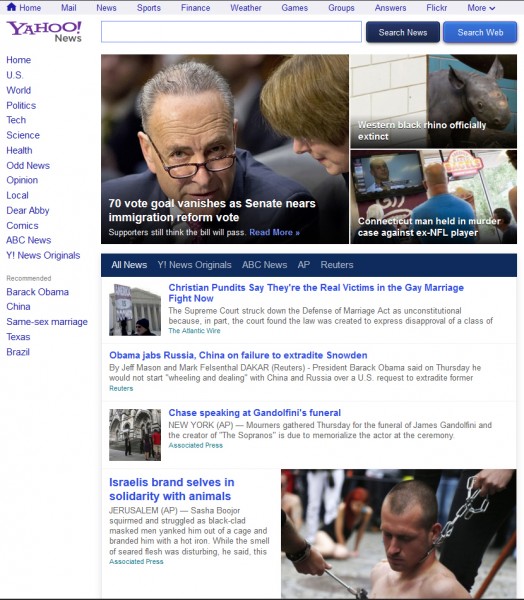 Yahoo is rolling out what it describes as a "more personal, intuitive and modern design" for its News site.
According to Mike Kerns, Vice President, Product, "The first thing that you'll notice about the new Yahoo News is that it was designed around your interests and preferences. We made the news stream customizable so you can tell us what content you'd like to see more of. Yahoo! News will get smarter over time -- the more you use it when signed in with your Yahoo! ID, the more it learns about your preferences, creating a personal news hub just for you. And the new News is super-fast, articles now load faster than before".
The new design is certainly a big improvement, with the news presented in a single central column, and categories such as US, World, Politics, Tech, and ABC News easily accessible on the left hand side.
In addition, Kerns says "You'll also notice an improved design when you visit Yahoo! News on your iOS devices, and soon on your Android devices. We wanted to be sure you're getting not only a familiar experience but the best experience whether you're sitting at your desk or on-the-go".
The redesigned Yahoo News is rolling out now. If you live in the US that is. The rest of the world will have to wait a while longer to see it.