Put on your bell bottoms and grab Polamatic for Android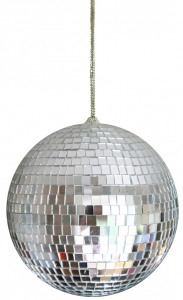 "You give us those nice bright colors. You give us the greens of summers". Sorry, wrong camera, but these trips down memory lane can get confusing as we grow older. No, the old Kodachrome may be dead, but Polaroid looms large in our nostalgic history and memories. It was a must have in its day, and remains today as an image (pun intended) of those bygone days of our youth -- okay, my youth, you may plead the fifth if you wish.
Now Appadana wants to confuse us old geezers by bringing back those days of yore with a Polaroid app for Android devices. Polamatic aims to recapture the good old days when muscle cars ruled the roads and disco took over the airwaves. Queue up your Donna Summer -- or Cheap Trick if your prefer -- and head over to Google Play for the opportunity of doing something you could have easily done years ago -- though for much more cost.
"The Polamatic app brings back the instant nostalgia of Polaroid pictures. Capture or import a photo then select from 36 Polaroid frames, 20 photo filters, add a caption, and finally share your Polaroid picture", says the app maker. Sharing is enabled for Instagram, Facebook, Twitter, Flickr, Tumblr, and email. It also allows for cropping and high-res output.
Meanwhile, the Polamatic Gallery saves all Polaroid images with your own personal Polamatic library. Images can be viewed, shared, and edited at any time. The full screen view allows you to see Polaroid images without exiting the app.
The app runs on Android 2.3.3 and newer, which should cover most of you -- it better encompass you all, actually. It will set you back a couple of bucks ($1,99 to be exact), but the memories it provides... turn on the lava lamp and enjoy.
Polamatic is available to download from Google Play.
Image Credit: Olga Selyutina / Shutterstock