Microsoft partners find more profit and more customers from the cloud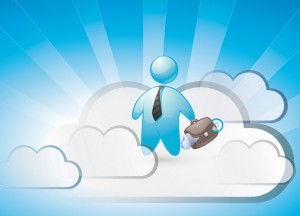 A study unveiled at Microsoft's Worldwide Partner Conference in Houston shows that partners with more than half their revenue related to the cloud had higher gross profits, more new customers and faster business growth.
The study by IDC goes to highlight the changes taking place in the business world as more organizations shift their systems to the cloud rather than keeping them in house. "Cloud alone hasn't caused these impressive numbers, though that is absolutely part of it; top-performing partners were visionaries that took on cloud technologies before their peers," says Darren Bibby, program vice president of Channels and Alliances Research at IDC. "We're at the point in the industry's overall cloud transition where partners that don't move some of their business to the cloud likely won't survive. And some partners that are getting ready to sell their business or retire may be OK with that. Most won't be".
The study also shows that customer buying preferences are increasingly cloud-centered with 63 percent expecting to have a single cloud service provider to meet their needs. In addition 67 percent expect to purchase a variety of different cloud services from the same vendor.
Jon Roskill, corporate vice president of the Worldwide Partner Group, Microsoft says, "This research validates our belief that the most successful partners are the ones that offer a hybrid approach to IT. Microsoft is the only vendor equipped to help partners offer their customers a suite of on-premises and cloud solutions in both public and private cloud environments. By offering a hybrid approach, it better addresses customer needs and, in turn, helps our partners make more money".
You can read the full report on Microsoft's website.