Opera lets you create a Smart TV app from your web videos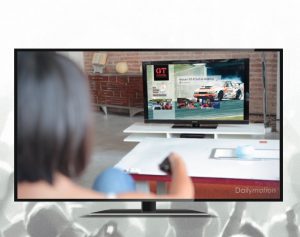 Norwegian browser developer Opera has teamed up with video sharing site Dailymotion to create a new service that can transform any Dailymotion video channel into a Smart TV application in less than a minute.
Opera TV Snap lets you convert an existing online video channel into a ready-to-run HTML5 app for inclusion in the Opera TV Store, a Smart TV app storefront supported by major television and set-top-box manufacturers.
To create an app all you have to do is visit opera.com/tvsnap, fill in a description of the channel, and click submit. If it passes moderation, it will be added to the TV Store. Content can even be monetized.
"Video has proven to be the most popular app category for Smart TV audiences, and it's no wonder, as larger TV screens can bring viewers up close and personal with their favorite online content," says Aneesh Rajaram, Senior Vice-President for TV & Devices, Opera Software. "Opera TV Snap will help brands and content owners effortlessly reach new audiences, while bringing a greater choice of popular video to viewers. I can't wait to watch the latest highlights from my favorite sports teams and music artists directly on my Smart TV".
The Opera TV Store is already available on Smart TVs and Blu-ray Disc players from Sony and TCL, and has also been selected by Humax, Hisense and MediaTek.