Samsung Galaxy Tab 3 8.0 -- champagne tablet experience at beer price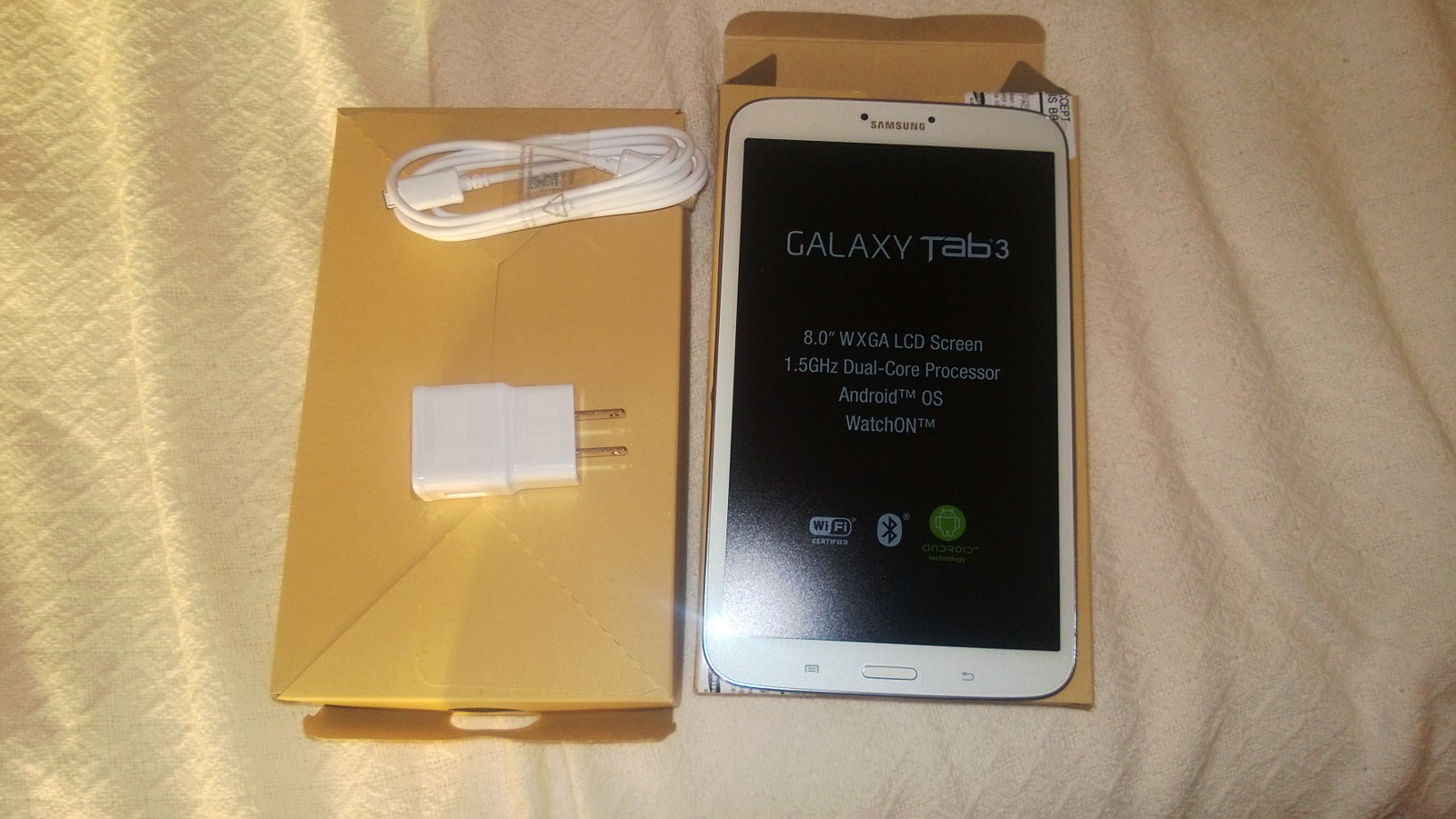 Last month, I sold my Nexus 7 and declared that I didn't miss it. At first, the declaration was true. However, as time marched on, I began to long for a tablet. When lying in bed, I tried using my Chromebook but it just wasn't comfortable. And so, I began to search for a new tablet.
I considered the iPad (full size and mini), Android tablets, and even the Surface RT; I was open to anything. However, as my research continued, I decided to stick with Android. I like iOS and Windows RT but I have too much money invested in the Android ecosystem. I really liked the Samsung Galaxy Note 8.0 but was turned off to the high price tag ($399.99). Luckily, Samsung has released a tablet that is similar to the Note 8.0 but for $100 less -- The Samsung Galaxy Tab 3 8.0.
Notable specs:
Screen -- 8-inch - 800 x 1280 pixels
Processor -- Exynos 4212, dual core 1.5ghz
RAM -- 1.5GB
Operating system -- Android 4.2.2.
Camera -- 5mp rear, 1.3mp front.
Battery -- Li-Ion 4450 mAh battery
Storage -- 16GB onboard, expandable
I chose an 8-inch tablet as I find it to be the perfect size. The 7-inch screen of the Nexus 7 was just too small while the weight of the 10-inch tablets was too high. The Galaxy Tab 3.0 has a very slim bezel and only weighs 314 grams; it is light and feels great to hold. I am able to hold it while lying in bed or sitting in a chair with no strain at all on my wrist.
This tablet differs from the Galaxy Note 8.0 in more ways than just price. Visually, the Tab 3 has a much thinner bezel; reminiscent of the iPad mini. The Note 8.0 has a better processor -- quad-core compared to the dual-core found in the Tab 3. Also, The Tab 3 only has 1.5GB of RAM compared to the 2GB of RAM found in the Note 8.0. Most notably, the Tab 3 lacks the s-pen and digitizer found on the Note 8.0. Since I don't draw or have any use for the s-pen, I felt the lower price was a reasonable trade-off for the lesser specs.
The Galaxy Tab 3 has a MicroSD card slot which is not found in the much lauded Nexus line of Android tablets. Knowing this, I picked up a 64GB MicroSD card and inexpensively expanded the memory. I can now fill the card with many movies, pictures and music while leaving the internal 16GB of storage for apps and games.
Upon booting the tablet, I entered my Google login credentials and chose to restore my profile. Like magic, all of the apps that I bought previously for my Nexus 7 were downloaded and installed to the Galaxy Tab 3. Not only were my apps available but so were my emails and my Google Plus account. As an advanced Android user, this was expected but it was still impressive and made me smile.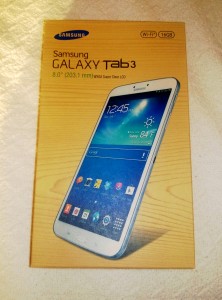 This is my first Samsung Android device so it also is my first experience with TouchWiz -- Samsung's custom UI and launcher. As an Android purist, I always tried to buy Nexus devices and use stock launchers. However, TouchWiz is far more intuitive and beautiful than stock Android. The animations, wallpapers, sounds, launcher and app drawer are all delightful. I even found a setting to take screenshots by sliding my hand across the screen. Though there are many modifications, the underlying operating system is the very modern Android 4.2.2.
Besides modifications, Samsung also offers many preinstalled applications that are unique to its devices. One such app that blew me away is called Smart Remote. The Galaxy Tab 3 has a built in IR blaster which allows it to work as a universal remote control. This app asked me questions such as my TV manufacturer, Cable TV provider and zip code. In seconds, my tablet was programmed to control my TV and cable box and offer accurate TV listings. Rather than just display channels as numbers, it instead displays TV shows and Movies as independent selections. I touched a picture of the King of Queens without knowing the channel it was on and I was instantly watching it. I could even control the volume of my TV from the same screen.
The most important and useful Samsung addition is the ability to run 2 apps simultaneously in a split screen mode. For instance, in portrait mode, you can have one app running on the top half of the screen and another one on the bottom -- true multitasking. In landscape, the apps are split between the left and right sides of the screen. This is a killer feature and makes you wonder why Google didn't bake it in natively. I absolutely love having my email and web browser open simultaneously.
Needless to say, I am satisfied with this tablet. Consuming media on the Tab 3 is a dream. The screen is very beautiful and sharp and the stereo speakers located on the bottom of the tablet are loud and clear. Performance is snappy and games like Granny Smith run without lag. If you are in the market for an affordable yet functional tablet, you will be very pleased with this device -- highly recommended.