Acer Iconia W3 -- a small Windows 8 tablet with even smaller value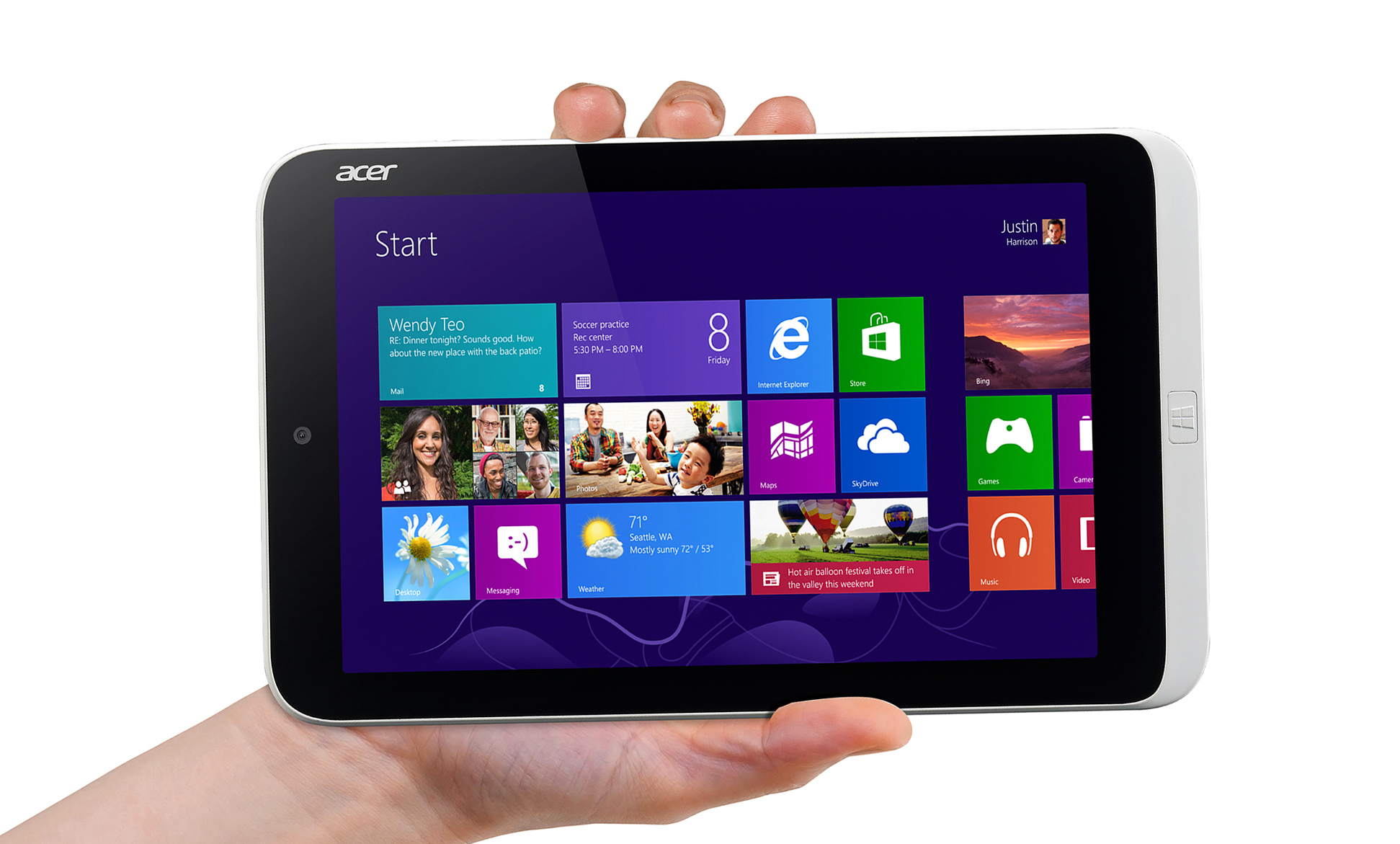 I love both Windows 8 and the 8-inch tablet form factor. So, when I was given the opportunity to test and review the Acer Iconia W3, I was very excited. Acer has a good reputation for quality hardware, so I expected a real home-run result. Unfortunately, this device is more of a foul-ball.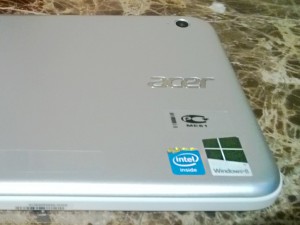 Upon opening the box, I was presented with an attractive white tablet. However, handling the product revealed a different story -- it is made of a very cheap-feeling plastic. I don't mind plastic; I recently bought the Samsung Galaxy Tab 3 8.0 which is made of the material. However, not all plastic is created equal -- the Acer tablet feels low quality which lessens the user experience. On the back of the tablet are stickers for "Windows 8" and "Intel Inside" which are unnecessary.
Amazingly, even with a cheap plastic chassis, the tablet is extremely heavy (1.1 pounds) compared to other devices in its size class. When trying to use the tablet with one hand, I would experience fatigue and pain in my arm and wrist. The question is, what is the point of a small tablet if it requires two-handed use?
When I turned on the tablet, I was shocked (in a bad way) by the quality of the screen. Words alone cannot describe how abhorrent the display is. It has a yellowish, washed-out, pixelated look -- it looks dirty and smudged all the time. At first, I thought that there was a sticker or screen protector covering the screen. However, no such screen protector was there; the display is just that bad. The viewing angles are the worst I have ever experienced; anything other than straight on is not viewable. This makes the Iconia W3 a poor choice for watching videos or viewing pictures.
Under the hood is a dual-core Atom x86 processor (Z2760) so the full Windows 8 experience is included -- not RT. This is the major selling-point of such a tablet. I am happy to say that it does run x86 programs well despite only having 2GB of ram.
I successfully installed my favorite Windows programs such as Foobar 2000 and mIRC and they ran without issue. Acer also includes the full version of Microsoft Office 2013 and it runs wonderfully. However, when trying to read and edit Word documents, I found that the poor screen quality caused pain and blurriness in my eyes. I am fearful that prolonged use can cause damage.
A major problem with the Acer Iconia W3 is that I cannot tell who it is designed for -- if anyone. The heavy weight of the tablet and horrific display make it a poor choice for consuming media and overall home use. While it is a functional tablet for productivity and business use, the necessity of an 8-inch screen for such usage is questionable. Quite frankly, no one should have to use such a poor screen when there are so many better options available, even if they are larger than 8-inch.
Overall, this is a very disappointing and concerning first release of an 8-inch Windows 8 tablet. Even with the inclusion of Office 2013, this tablet is not recommended.