The new Google Maps arrives on iPhone and iPad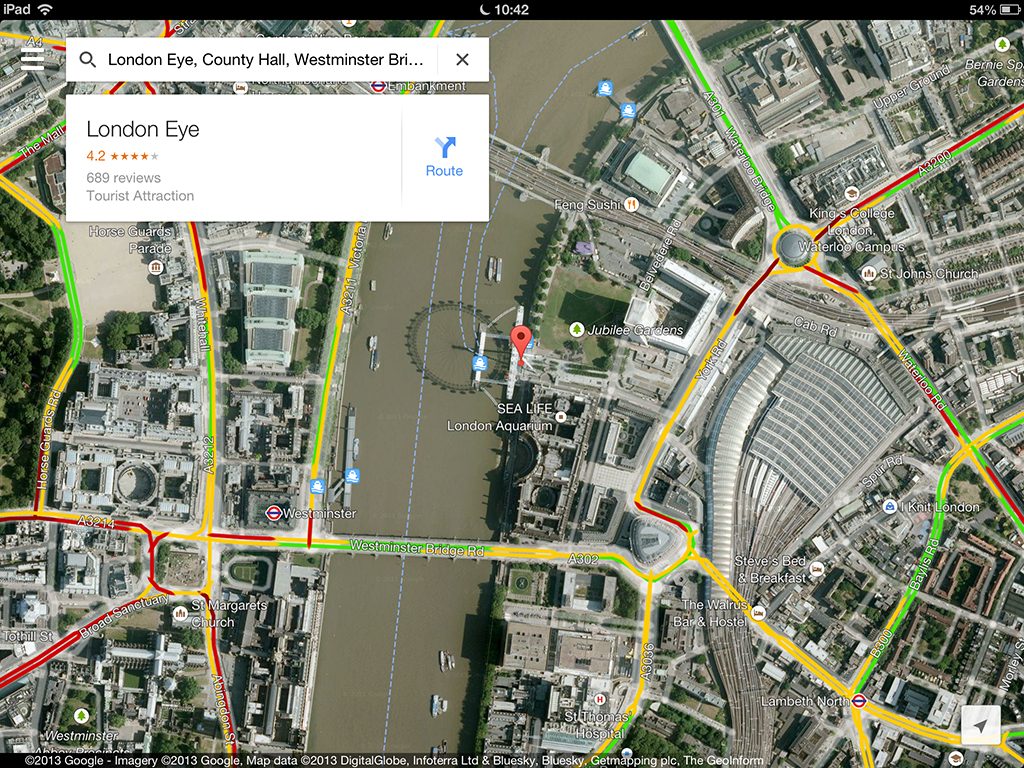 Google showed off a new version of Google Maps for the web at its I/O conference back in May, but made the updated preview invite only. Yesterday, the search giant finally opened up the new Maps to all -- no sign up required. Just go to Google's Explore Maps page, click the Try Now button, and you're ready to start using it.
In addition to that, a week after Google rolled out a "new mapping experience" for Android smartphones and tablets, the firm has updated its app for iOS devices, introducing the same enhanced search and navigation features, as well as an optimized iPad design.
As much as I liked the old Google Maps on iOS (introduced back in December as an antidote to the awful Apple Maps), the absence of an iPad version was always something of an annoyance. 2x the iPhone interface just wasn't the same.
Fortunately, the iPad design in the update shows Maps off the way it should be shown off. All the features you'd expect to see are there, including Street View, and it looks great on the larger high-res screen.
As for the other features, the enhanced navigation lets you view live incident reports on road closures, construction, accidents and so on, alongside the usual voice guided, turn-by-turn navigation, and live traffic conditions. There's also schedule information for more than one million public transit stops around the world.
Bike riders now get turn-by-turn directions and voice guided navigation for more than 330,000 miles of trails, paths, and bike lanes, and the new Explore feature shows you places to eat, drink, shop, play, and sleep nearby. The app features a new 5 star rating system for restaurants, bars and cafes too, with the Zagat badge of excellence and curated lists integrated directly into search results.
The app is available to grab from the App Store now.