Google adding textbooks to the Play Store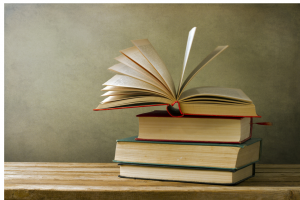 While most people associate Android with text-messages, Google hopes you will think of it in another "text" aspect too -- textbooks. Today, Google announces that it is bringing textbooks to the Play Store. The company has partnered with all five major textbook publishers -- Cengage, Wiley, Pearson, McGraw-Hill and Macmillan.
This is a huge win for students, as they will no longer have to carry a large backpack full of books (chiropractors should be worried). Google will also be giving students' wallets some relief -- while they can buy textbooks at normal price, they can also rent them for six months at up to 80-percent off.
In addition to cost savings, Google Play Textbooks offers the following benefits over their antiquated paper equivalents:
Search

Bookmarks

Highlights

Notes

Dictionary

Wikipedia lookups

Night mode
Luckily, the textbooks will not only be limited to Android devices. Google has stated that the service will be available on multiple platforms, including web browsers. Since the Google Play Books app is available for iOS, the textbooks should be available on Apple's devices too. This is important because, as someone who is not far removed from college life, I can say that the iPad is still the tablet of choice for most college students.
According to Google, the following are just a small example of titles that are to come:
For Rent
Complete Works by Plato

Quantitative Human Physiology

Constitutional Law

Fusion

Principles of Data Integration
For Sale
Game Theory: An Introduction

Statistics for Physical Sciences

Manual of Critical Care Nursing

Essential Matlab for Engineers and Scientists

Performance Studies
These textbooks should be available in early August -- just in time for back-to-school season. Gee, the Nexus 7 was announced today too...what a coincidence!
Image Credit: Maglara / Shutterstock