Google unveils the new Nexus 7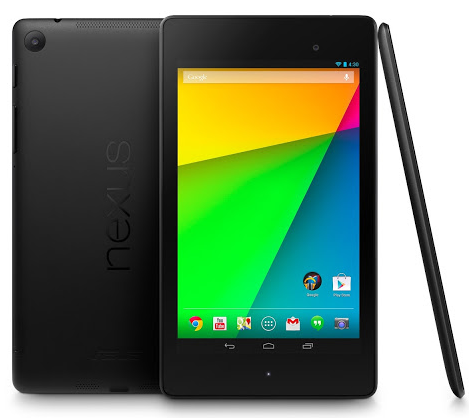 In what may have been one of the poorer kept secrets in tech, Google today took the wraps off the brand new Nexus 7. Unfortunately for the search giant, Best Buy won the race, by placing the new tablet up for pre-order early this morning. The device became official shortly thereafter, as Google held its breakfast event with Android chief Sundar Pichai.
"Together with ASUS, we took what you loved about the original Nexus 7 and made it even better," the company states in its official announcement. "The first thing you'll notice is the sharpness of the screen: the 323 pixels packed into every inch of the screen makes it the world's highest-resolution 7-inch tablet. It's lighter than ever, with more than nine hours of HD video playback and 10 hours of web browsing or reading. Nexus 7 now features stereo speakers and virtual surround sound from Fraunhofer (the inventors of the MP3 format), giving you rich and immersive audio".
The new tablet also comes with Android 4.3, though this is still falls under the Jelly Bean name and leaves users continuing to wait for the long-anticipated Key Lime Pie. The device also contains a new Google Play Games app which attempts to bring you and your friends together in the games you want to play.
In addition, the new Nexus 7 will work in conjunction with Chromecast, another device announced today, to bring content to your TV easily and on the cheap.
The new Google tablet will be available on July 30, though beware the company has boosted the price a bit, taking it up to $229 -- $30 more than the previous model.