6tagram for Windows Phone 8 -- the next best thing to an official Instagram app?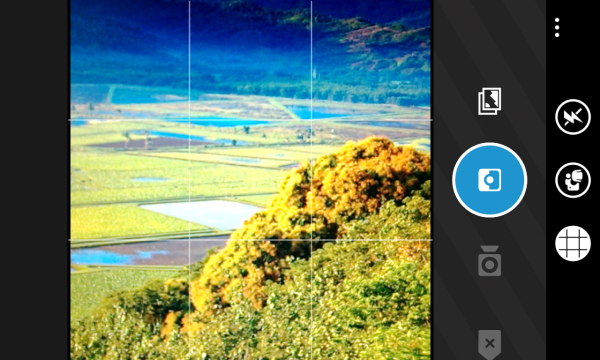 A common complaint addressed to Windows Phone 8, which is coming from users of the tiled smartphone operating system, the tech media or those who like other platforms, is the lack of an official Instagram app. Even though third-party clients like Instance -- which now has over 330,000 users -- prove that the popular photo and video-sharing network has its fair share of fans on Windows Phone 8, Instagram has yet to be persuaded to build a homebrew app. Let's not even approach the rumors, none of which have yet to bear fruit.
In my opinion, the lack of an official Instagram app for Windows Phone 8 is an issue blown out of proportion. Instance is a competent third-party client and, by the looks of it, the upcoming 6tagram is shaping up to be an ever better offering than any other non-official app available for the tiled smartphone OS. I have been using 6tagram for the past couple of days -- it is still in beta at the moment -- to tell you what you can expect after the public launch.
Development for 6tagram began little over two weeks ago, when developer Rudy Huyn took to Twitter to reveal his plan. And, during this short period of time, he managed to encompass every bit of essential functionality, including the ability to shoot and post videos on Instagram (which I have tested by recording a short part of a train ride).
Users of 6sec (which is also developed by Huyn) should feel right at home with 6tagram. The latter employs a similar look, with a brief tutorial after logging in (new Instagram accounts can also be created), cards for posts which can be swiped to reveal interaction and sharing options, and something that die-hard users of the popular social network will undoubtedly appreciate -- Instagram photo filters.
By contrast, Instance uses its own photo filters which, in my opinion, do not look as well as the ones available through Instagram's offerings on Android and iOS (or 6tagram, for that matter). It remains to be seen whether the popular photo and video-sharing social network will agree with Huyn's decision to implement the same filters in his 6tagram client. As Instagram tells me, the upcoming Windows Phone 8 app will not receive any preferential treatment nor is it set to be bestowed with an official stamp of approval, as a third-party client:
Third-party apps wishing to use our platform must do so within the terms of our public API. We have not selected a third-party developer to build an official or unofficial Windows Phone app.
What else can you expect? Huyn says that he implemented Nokia's Imaging SDK, which was unveiled in mid-July alongside the Lumia 1020, for "image manipulation features". As a result, the camera interface and the available options are well sorted out -- switching between taking stills and recording videos can be done through a single swipe/touch, photos can be grabbed from the gallery for editing, and posting afterwards, and folks can even set to use a three by three grid, which is a nice touch.
Another nice touch is the way users can share posted photos. Instead of asking folks to attach their social network accounts, 6tagram uses the built-in sharing functionality from Windows Phone 8 -- which comes with Facebook, LinkedIn and Twitter integration. That said, users still have to "sync" their Facebook and Twitter accounts for immediate sharing after posting their own photos, a feature which is similarly implemented in other clients, including the official ones.
There are some features that do not work or exist at the moment, like the ability to receive toast notifications. According to Huyn, this is an issue that cannot be fixed "for the moment" because of the way Instagram's servers send push notifications. Nonetheless, this shouldn't detract from the general experience, which I have found to be very appealing, even from the early beta stage.
And, to answer my own question, I believe that 6tagram is indeed the next best thing to an official Instagram Windows Phone 8 app. The only thing that users of the tiled smartphone OS will be missing is having the name of the popular photo and video-sharing social network attached next to it (that and, maybe, the same or a similar look throughout the interface). We will keep you updated as 6tagram's development continues.
Now this is the part where I usually provide a link to the app, saying that it is available to download from Windows Phone Store. But, at least at the moment, 6tagram can only be installed by approved beta testers -- that said, you can still access its page on the app store, even though only to take a look at the beta changelog.