Office 365 and Yammer fly to the UK via IAG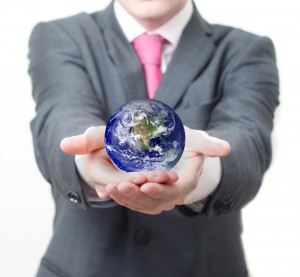 Microsoft Office 365, and its business social platform Yammer, have been steadily finding their way into corporations and government offices in a battle with Google Apps. Now the software giant takes wing across the Atlantic with its latest conquest -- the friendly skies of the United Kingdom.
Today the company announces a deal that brings the applications to International Airline Group (IAG), the parent company of British Airways, Iberia and Vueling.
"Giving our employees the tools and freedom to achieve more in their day-to-day activities was a key component in our decision to engage with Microsoft," said Nigel Underwood, chief information officer at IAG.
This opens up the services to 58,000 employees worldwide, as the company covers 230 destinations. Microsoft points out that "in particular, a key part of the airline's strategy for the future is better internal communication and collaboration through the use of social tools. Yammer brings together the companies' employees inside a private and secured enterprise network that enables communication, collaboration and information sharing regardless of business unit or location".
The perhaps endless battle between Microsoft and Google continues, in a seemingly long-lasting struggle. That war benefits consumers in the long run as it leads down the path of innovation.
Photo Credit: Lasse Kristensen/Shutterstock