BlackBerry considers selling itself to help boost BB10 sales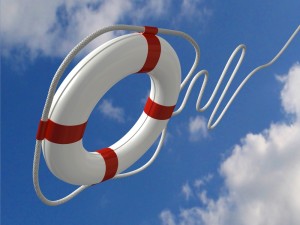 The days of the CrackBerry are well and truly over. Years of declining sales as smartphone users move to iPhones and Android devices for their telecommunication needs has left the Canadian company floundering. In Europe, BlackBerry handsets account for just 2.2 percent of smartphone sales. In the face of stiff competition in a fierce market, BlackBerry is considering a potential sale in a bid to turn around the company's fortunes.
BlackBerry has seen its market share steadily dropping off over the years. In the second quarter of 2013, this stood as just 2.9 percent, down from 4.9 percent in the same period the previous year. A lot of hope was pinned on the launch of the BB10 platform and IDC's research shows that the company has benefited from steady progress since its release.
Putting itself up for sale is not the only option available to BlackBerry. The company's board of directors is also considering other possibilities such as "…possible joint ventures, strategic partnerships or alliances…". Chairman Timothy Dattels said that "…now is the right time to explore strategic alternatives".
BlackBerry is keen to stress that there are currently no assurances about what might happen and the "exploration of strategic alternatives" may not result in a transaction. The company has said that news of further developments will not be announced until such a time that the board of directors approves a specific transaction, or brings the explorations to a formal conclusion.
Whether BlackBerry's reliance on business customers has worked against it is open to debate. But the ever declining market share certainly seems to indicate that the company has failed to adapt to a fast-changing market. Remember the PlayBook? No, thought not.
Just what happens next is unclear -- and we may know nothing more for some time. BlackBerry's largest shareholder, Fairfax Financial, has said that it has "no current intention of selling its shares".
Photo Credit: Slavoljub Pantelic/Shutterstock