Windows Phone stomps all over BlackBerry in Europe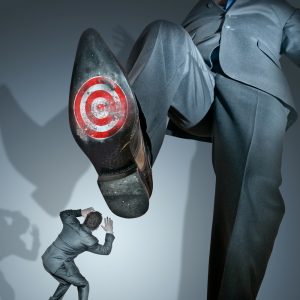 According to a new report from Kantar Worldpanel ComTech, Microsoft's Windows Phone scored another victory over BlackBerry, as in Q2 2013, following Android and iOS, the tiled mobile operating system was the third most popular choice for European smartphone buyers, in major local markets.
In Q2 2013, 6.9 percent of European smartphone buyers from France, Germany, Italy, Spain and UK bought Windows Phone handsets. Meanwhile, only 2.2 percent decided to purchase BlackBerry smartphones. "Windows Phone continues to consolidate its position as the third OS globally, with strong performances in Britain and France where it has 8.6 percent and 9.0 percent of the market respectively", according to the Kantar Worldpanel ComTech report. But it's not all good news though, as Windows Phone's market share dropped slightly in the US.
"However, its share in the important US market has dipped slightly from 4.6 percent in the three months to May to four percent now", says the research company. This, in part, can be attributed to the lack of new devices introduced by Windows Phone vendors in the US during Q1 2013, which caused the platform to lose momentum during and towards the second quarter of the year.
"While flagship Windows handsets such as the Nokia 925 and HTC 8X grab the headlines, it is the low and mid-range models, such as the Nokia Lumia 520 and 620, which are quietly driving its momentum", says Dominic Sunnebo of Kantar Worldpanel ComTech.
Both the entry-level Lumia 520 and the Lumia 521 (the former's T-Mobile version) were only introduced in the past couple of months in the US through local mobile operators (the former reached AT&T late last week, while the latter was released in mid-May). This also explains the slight dip in Windows Phone's US market share. The smartphone market also increasingly prefers less expensive handsets, a trend which Windows Phone vendors clearly did not capitalize upon (late launches, slow global roll-out, etc.).
The aforementioned issues are telltale signs that both Microsoft and its hardware partners need to step up their game, through more immediate smartphone launches following the respective announcements, and a wider device selection which caters to both the high-end and the low-end handset buyers.
"It is vital for Windows to be seen as a mainstream alternative to Android and iOS rather than a niche platform. Selling large volumes of lower end smartphones is a good way of getting Windows seen in the hands of potential customers' friends and family, convincing them there isn't a risk in choosing the operating system. The majority of people are trend followers, not trend setters, so Windows needs to get as many smartphones to market as quickly as possible", says Sunnebo.
In the "Nokia posts record Lumia sales, but is the Windows Phone bet paying off?" story, I wrote the following guidelines for Nokia, the largest Windows Phone vendor. "The Finnish maker has to capitalize on current momentum now, in order to further increase the popularity of its Lumia range in upcoming quarters. This means: increased market availability, shorter announcement to release times, updated product range with latest hardware (1080p panels, quad-core processors) and bolder marketing (better placement in mobile operator stores, more billboards, etc.)".
I stand by my recommendations, because while Windows Phone may post strong gains in Europe (its market share grew from 4.7 percent in Q2 2012, to 6.9 percent in Q2 2013) the platform still needs quite a bit more attention from both Microsoft and its hardware partners in order to become a viable competitor to iOS (the second most popular smartphone operating system), let alone challenge Android for its title.
Photo Credit: solarseven/Shutterstock