Stockholders sue Microsoft over Surface RT's disastrous performance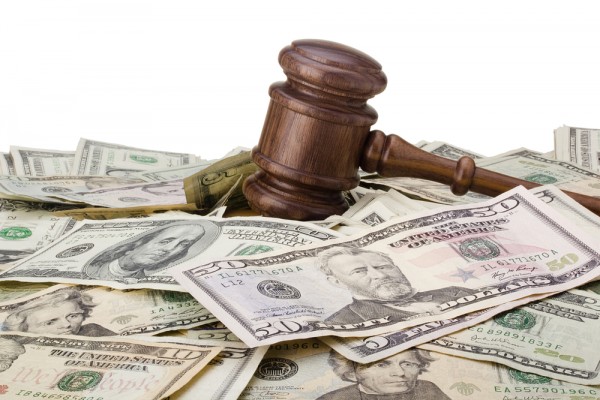 Microsoft is facing a class action suit brought by law firm Robbins Geller on behalf of purchasers of Microsoft Corporation common stock during the period between April 18, 2013 and July 18, 2013 (the "Class Period").
According to the suit, during the stated period, Microsoft "issued materially false and misleading statements regarding the Company's financial performance and its tablet computer, the Surface RT" -- or to put it in laymen's terms, the company lied about the poor demand and sales of Surface RT, and about the earnings related to the tablet.
A suit of this nature was all but inevitable, seeing as Microsoft has revealed very little about how many units of Surface RT it has sold since launch, and the $900 million Surface RT write-down announced as part of its Q4 2013 earnings report, leading to the tech giant's common stock suffering its biggest price decline in more than four years -- plunging $4.04 per share, or 11.4 percent.
The class action was filed in United States District Court for the District of Massachusetts and names Microsoft CEO Steve Ballmer, former CFO Peter Klein, corporate VP and CAO Frank Brod and Chief Marketing Officer and CFO of Windows Division Tami Reller as defendants.
The suit, which you can read in full here, is of course very damning, and packed with choice statements. Here's a taster:
Unbeknownst to investors, by the end of its March 31, 2013 quarter, Microsoft had amassed a large excess of Surface RT inventory. In violation of the Company's publicly disclosed inventory accounting policy, generally accepted accounting principles ("GAAP") and SEC rules and regulations, Defendants caused Microsoft to issue materially false and misleading financial statements and financial disclosures for the quarter ended March 31, 2013. These false and misleading statements materially misrepresented the true financial effect that Surface RT was then having on the Company's operations.

Defendants' materially false and misleading conduct enabled Microsoft to forestall Surface RT's day of reckoning and delay what would be tantamount to an admission by the Company that its all-important entry into the tablet market had been a failure.

Saddled with bloated inventory of unwanted Surface RT tablets, Defendants, in the Spring of 2013, hopelessly tried to spur market demand. First, Microsoft gave consumers a free magnetic cover that doubles as a keyboard -- a deal that amounted to a $100.00 discount off the  combined $600.00 price tag for the cover and Surface RT. Later, Microsoft slashed the price of the Surface RT tablet by 30 percent. Neither of these initiatives generated meaningful sales of Surface RT.

Then, on July 18, 2013, Microsoft issued a press release announcing that its financial results for the quarter ended June 30, 2013 had been adversely impacted by a $900 million charge related to a write-down in the value of its Surface RT inventory. In truth, however, the value of such inventory was materially impaired by March 31, 2013.
In a press release announcing the action, Robbins Geller describes itself as a firm with "expertise in prosecuting investor class actions and extensive experience in actions involving financial fraud".
This isn't the first legal action relating to Surface RT. In November, a Los Angeles based lawyer filed a suit against Microsoft alleging that the company was misleading consumers about the amount of storage space available on the tablet.
Photo Credit: VIPDesignUSA/Shutterstock