Received a badly formatted email on your mobile? 75 percent of you will delete it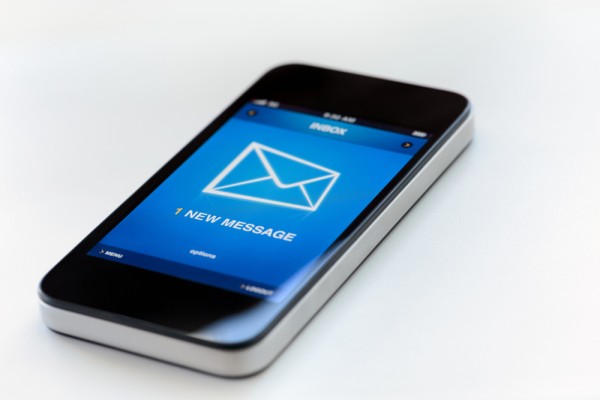 A survey by Constant Contact shows that mobile devices are more important than ever, particularly to those under the age of 30. The study reveals that 80 percent of smartphone owners say it is "extremely important to be able to read emails" on their mobile devices. But marketers take note -- if an email doesn't display correctly, it's highly likely it will just get deleted.
High mobile email usage is hardly a revelation in itself, but the way the figures break down is interesting. Predictably it is the 18-30 age bracket that has the highest mobile usage, with 88 percent of users turning to their mobile for emails.
Move up through age ranges and the number starts to drop, but not as much as you might think; 85 percent of 30-39 year olds, 74 percent of 40-49 year olds and, perhaps most shocking of all, 71 percent of those aged between 50 and 59, and 66 percent of those over 60.
There are very few people, it seems, who have not used their mobile device for reading emails. In the youngest age range, more than half (52 percent) use a mobile device as their primary source for email -- move up an age bracket and this only drops slightly to 48 percent.
There are slight variations between platforms. iPhone owners are more likely to open emails on their mobile (82 percent), compared to users of other mobile brands (72 percent).
But what is interesting about the research is the way in which it demonstrates how emails need to take mobile viewing into account. We all complain about the amount of spam we receive, but marketing emails play an important role in the economy -- cast a wide net and a few new customers are sure to be picked up at virtually no cost.
Sadly for advertisers, a massive 75 percent of those surveyed said that they are highly likely to delete emails they are unable to read on their smartphone. The viewing of emails on smaller screens is something marketers need to take into account. I've stopped counting how many press releases, product announcements and other emails I've received that are just not suited for easy reading on the screen of my Android phone.
I'll persist though. It's very rare that an email actually cannot be viewed on my mobile, although it may be awkward. If things are too difficult to make out, or require too much zooming and scrolling, I'll save the message for later and look at it on my computer. It looks as though I'm in a minority however.
With almost half of respondents (49 percent) saying they are likely to click on links contained in emails sent to them by businesses, maybe it's time for high mobile usage to be looked at differently. It's not just a way for developers to sell apps, or for consumers to be able to access the web on the move. Mobile users have changed a lot over the years; perhaps it's time for advertisers to try to keep pace.
Photo Credit: bloomua/Shutterstock