Best Windows 8 apps this week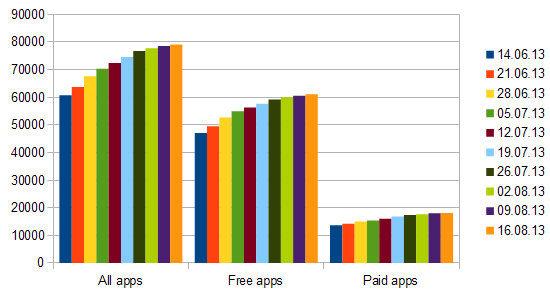 Forty-second in a series. If you thought that last week's application growth was bad, you may be even more disappointed this week as it took another dive. Only 613 new apps were published this week, down another 117 apps from last week's weak performance.
The total app count rose to 79,130 apps this week, with 61,062 of them free to install and 18,068 commercial. Free apps grew by 537 apps this week and paid apps by only 76.
Microsoft announced the official release date of the Windows 8.1 update this week and confirmed once again that it will be free for existing Windows 8 users. The update launches officially on October 17 as a Windows Store update, and a day later as a preinstalled copy on new PCs.
Firmware updates were released this week for the Surface RT and Surface Pro that optimize system stability and reliability, reduce power consumption, and improve touch latency with  the Type and Touch cover keyboards.
App of the week
World Conqueror 2 ($2.99)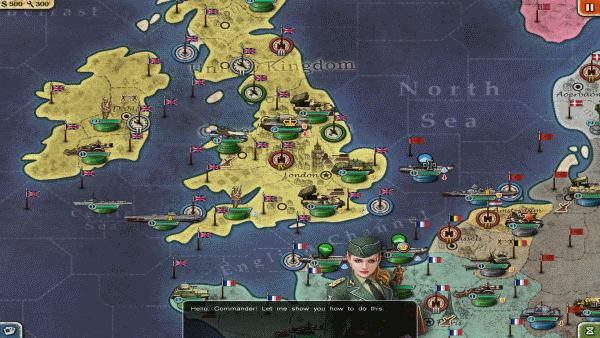 World Conqueror 2 is one of several games that parent company EasyTech has released to store this week. All games share the same mechanics and are highly recommended if you are into strategy games.
The other games, just so you know their names, are European War 3 and World Conqueror 1945.
All three games are not free but reasonably priced at $2.99.
World Conqueror 2 ships with four campaigns of which you can play two right from the start, and the other two once you have completed the first ones. You can play the Axis from 1939 or the Allies from 1941 in World War 2. The two other campaigns let you play as Nato or Warsaw Pact.
Each campaign consists of multiple scenarios that you play through in chronological order. It is comparable to classics such as Panzer General or the more recent Panzer Corps game.
Most scenarios come down to conquering all enemy territories in as short of a time period as possible. Victory conditions award you with bonuses if you manage to achieve that in the given amount of days.
The battles are turn based. During your turn, you may hire new troops, use so called special cards to gain an advantage, move troops or attack the enemy.
Territories that you own provide you with resources that you need for the two first actions.
Once you have spent all your movements and resources, your allies move before the enemies start to do the same.
That is not all though, as you also have access to the conquest game mode which plays like a lighter version of many Paradox games.
World Conqueror 2 has a lot to offer for players who like strategy games. While it is not as complex as full priced games, it offers great value for the money.
Other apps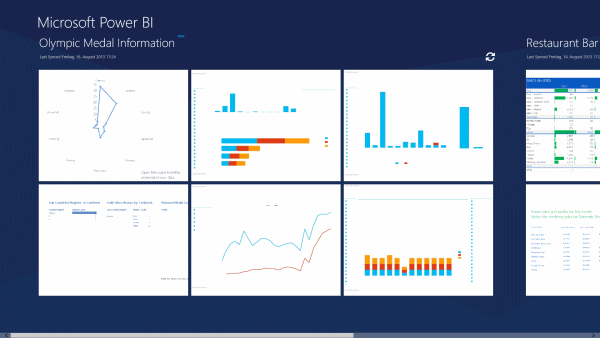 Microsoft launched Power BI -- the BI stands for Business Intelligence -- back in July for Office 365 subscribers. It is basically designed to provide subscribers with options to view Office 365 reports on the web and via mobile devices.
The Power BI application requires a paid account to view any reports. You can use the application to view reports on Windows 8 powered devices, and also to share them with others via built-in sharing options.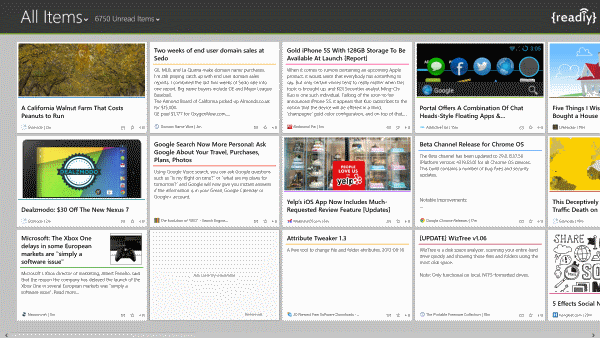 Readiy is a news feed (RSS) reader for Windows 8 that provides you with lots of features. It syncs with the popular Feedly service and requires you to sign in or with your Google account.
The interface itself displays all unread news items by default. You can browse them vertically, and click on any item to display it right on the screen.
Filters are available to change what you see. It is, for instance, possible to display single feed news, show only starred or must read items, or only feeds of a select folder.
The app ships with many extra features, from the ability to pin individual feeds to the front page to keyboard shortcut support and sharing options.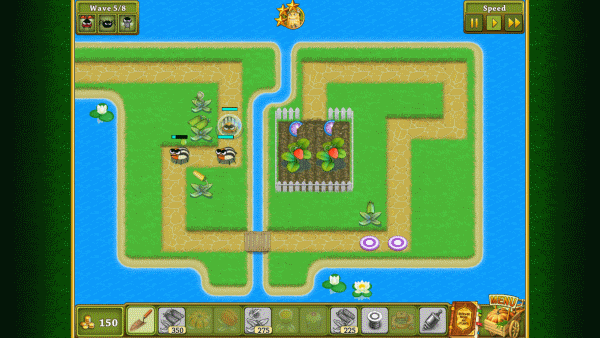 The free version of this tower defense game is good for six levels. If you want to play them all, you have to buy the full game for $4.49 from the store.
It is a classic tower defense game in which you have to defend your garden against all kinds of bugs. To do so, you can plant plants along the way that attack the bugs when they are approaching.
The game offers all kinds of features including tower upgrades, different kinds of bugs, boss bugs and three difficulty levels. The presentation of the game is excellent, which adds to the overall experience.
Defense Zone II ($4.99)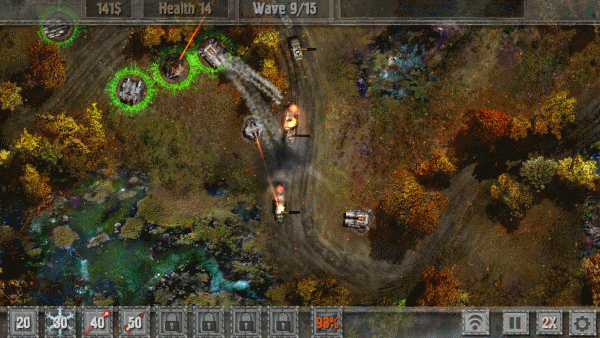 Another great looking tower defense game for Windows 8. A demo version is available for free that you can play to get a feel for the game.
Your task is to prevent enemy forces from breaking through, and to do that you need to build weapon stations along the road.
The game features different kinds of enemies, a solid arsenal of weapons that you can deploy, upgrades and power attacks.
The graphics are really nice and the game itself is challenging enough to keep you entertained for a while.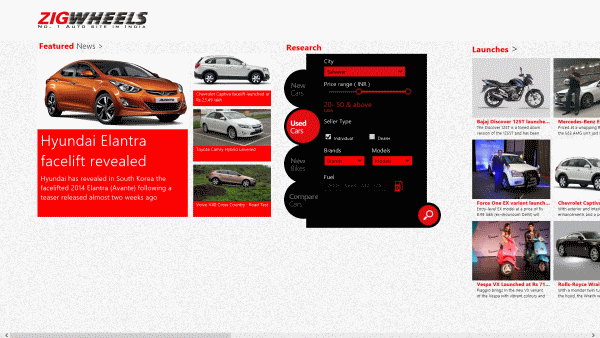 The official ZigWheels application brings India's number one auto site to Windows 8. You can research new and used cars and bikes, use filters to narrow down searches further, and get quick and detailed information alike.
The app features reviews, lists launches, auto news and tips & advice for automotive enthusiasts.
It is an interesting application not only for Indians, but also for users from all over the world as it is providing more than just options to find cars and bikes that you are interested in.
Elemento (no link yet)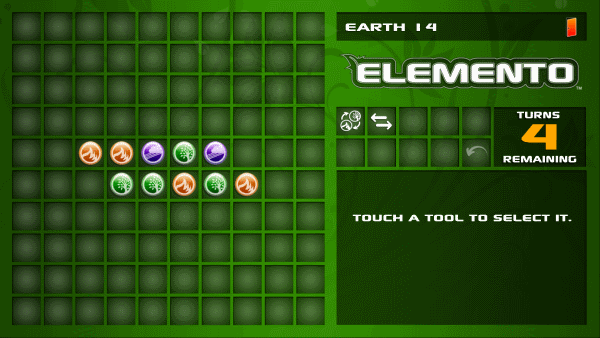 Elemento is a fun puzzle game for Windows 8. Your task in the game is to use various actions on elements on the screen to remove them all in a limited number of turns.
This may include exchanging an element for another one, adding elements to the game board, or swapping two elements.
The game features 60 levels of increasing difficulty that will keep you entertained for a while.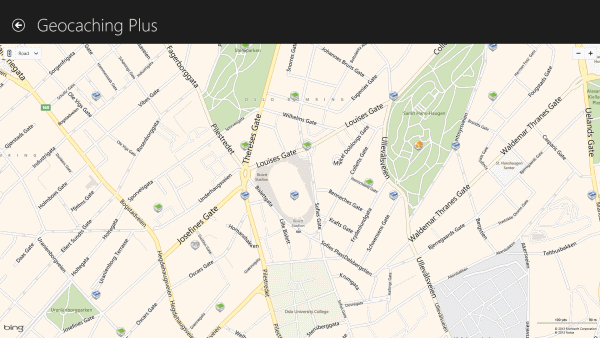 The application is a client for several geocaching websites including geocaching.com, opencaching.com, and geocaching.su.
You can use the application to view caches on a map, access details about caches that you have found, including photos and descriptions or add caches to the favorites,