MapMyFitness integrates Jawbone UP and Nike+ FuelBand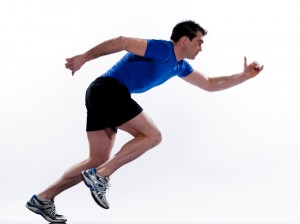 The MapMy franchise continues to grow at a rapid pace. The company already has apps and web sites for general fitness, running and biking, but the expansion is not yet complete. Today, it continues, with the announcement of new integration with some of today's hottest fitness devices.
"MapMyFitness is excited to announce a 2-way integration with UP by Jawbone, a wristband and app system that helps you know yourself so you can make smarter choices and feel your best. Also added to our list of supported devices is the Nike+ FuelBand. The Nike+ FuelBand uses a sports-tested accelerometer to measure your movement throughout the day", says the official announcement today.
Both devices can now import data to the MapMyFitness site, where it can be tracked by users and even shared -- if you would like some motivational help from friends and family.
MapMyFitness is perhaps the largest social fitness site, boasting more than 18 million members worldwide and it claims 700,000 activities, routes and nutrition logs are added daily. So if you are procrastinating about getting in shape, now seems a good time get off the couch and begin.
Photo Credits: ostill/Shutterstock