Avast 2014 Free Antivirus, Internet Security betas now available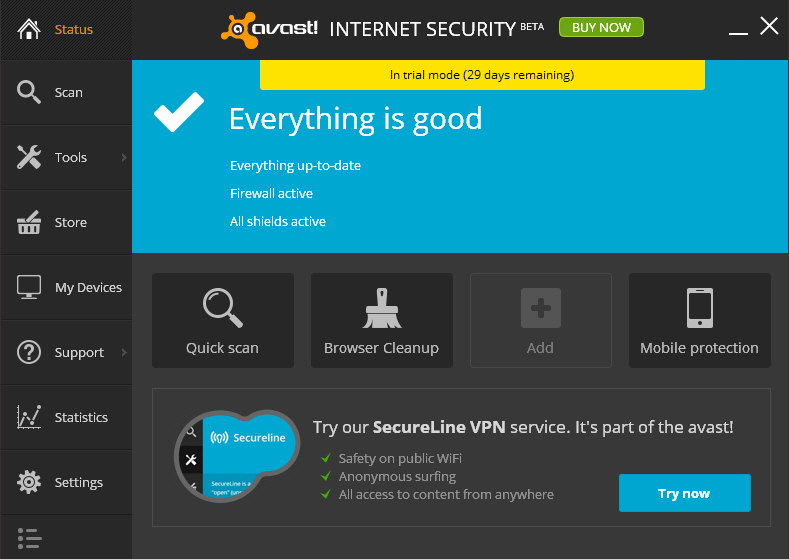 Avast Software has officially revealed the first public betas of Avast Free Antivirus 2014 (aka Avast 9), Avast Pro Antivirus 2014, Avast Internet Security 2014, and Avast Premier Antivirus.
These aren't just routine by-the-numbers updates, either -- the new releases see notable improvements in many different areas.
Protection-related additions include a new DeepScreen technology, for instance, which helps the program make smarter decisions about how and when to sandbox unknown files. Enhanced streaming updates and extended cloud scanning helps you detect new threats right away, and if something does turn up, then improved cleaning will get rid of it more reliably.
New web technologies include an extended do-not-track feature, which Avast claims "uses a proprietary technology that cannot be overridden by the servers". An easier-to-use SafeZone automatically opens banking sites to protect your transactions, and the web browser plugins have been rewritten to keep you safer online.
Elsewhere, a Rescue Disk option allows users to create a bootable CD or USB drive for emergency cleaning.
A major reduction in product size (the antivirus installer is around half the size of the current edition) helps to speed up installation and cut resource use.
Raw in-memory scan times can be much faster, for some file types at least; EXE files are now checked around twice as quickly, text contents (web pages, scripts) are up to 10x faster. (Of course the bulk of the scan time is taken by loading this content in the first place, so the performance you see won't change too much.)
And all this is presented in a vastly simplified and more configurable interface (there are now only three shields to worry about, for instance).
Our first impressions are positive; both Avast Free Antivirus 2014 and Avast Internet Security 2014 installed easily and ran their first scans quickly and without problems on our test PC.
These are still first betas, of course, and only really for the brave. But if you try them yourself, please note that Avast says you should be able to install them over existing Avast software, and have your settings preserved.