Windows Phone wins over Delta, 19,000 flight attendants get new handsets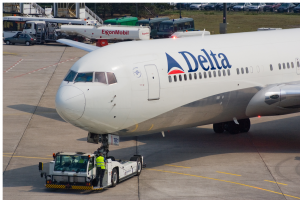 Windows Phone has been struggling up the long road to success, recently surpassing Blackberry as the number three mobile operating system. Now the platform takes another major step forward, scoring a victory in signing up a large corporation to provide Windows Phone devices to its employees.
Microsoft and Delta have announced a partnership which will place Windows Phone in the hands of its flight attendants. "Windows Phone is about to rack up some serious frequent flier miles. Delta Air Lines today said that it's equipped 19,000 flight attendants with Windows Phone 8-powered Nokia Lumia 820 smartphones", says Microsoft's Michael Stroh.
The phones will be the centerpiece of a new in-flight purchase system that the airline will use to run credit cards for flyers who want to buy food, upgrade their seat, rent headsets, and make other in-flight purchases.
The system will leverage additional technology from Microsoft Dynamics and Avanade, with the intent of making it possible for Delta to offer electronic receipts and coupons and hopefully slash checkout times, the airline said. The phones will also handle passenger manifestos, frequent flyer info, connecting gate updates, and flight attendant scheduling updates.
This may not seem a huge deal at first glance, after all, it is one company with 19,000 employees using the device. But remember, these attendants are the front-line -- the folks who each come in contact with hundreds of other people daily, making for quite an advertising statement in the long run. If even only one or two people on each flight becomes a convert....
Image Credit: Erasmus Wolff / Shutterstock