5 major reasons why Surface RT is here for the long run

Just two years ago, before the Surface RT was even on the horizon, another alternative entrant in the computing market was posting miserable (Surface RT-esque) sales after launching. The suspect in question, Chromebook, was only able to post about 5000 units sold for Acer in the two months after its launch in June 2011. Samsung supposedly fared even worse. Analysts across the industry were taking bets on when Google would throw in the towel on Chromebook. They all but called the device destined to fail.
Fast forward just two years, and Chromebooks now represent the fastest growing PC segment already. In fact, as of July 2013, they officially snagged 20-25 percent of the sub-$300 laptop market. And the warm feelings for Chromebook are anywhere but over. The radical alternative to Windows and Apple laptops is poised to grow another 10 percent in just 2013 alone. The burning question still stands: how did the analysts get it so wrong?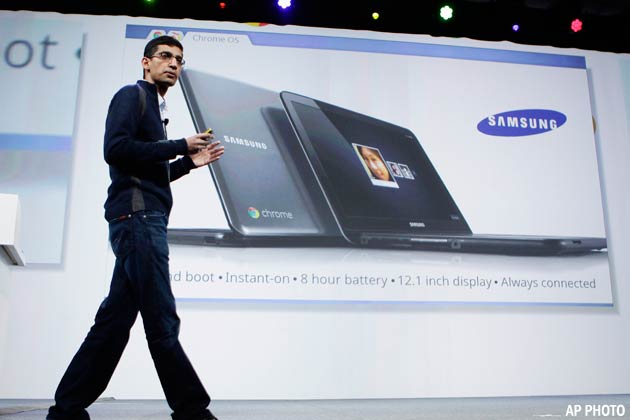 Within two months of its official launch in June 2011, Acer and Samsung were reporting horrendous sales for the Chromebook. The industry as a whole was waiting for Google to just cut off life support. Turn to 2013, and Chromebook is poised to grow another 10 percent on top of its already commanding position as the fastest growing PC segment. The Surface RT today is the Chromebook of 2011 -- it just needs a fair chance.
Here's exactly what happened, and why all the hotshot analysts got it wrong. As an alternative computing device, the Chromebook wasn't allowed to enjoy a rookie year before getting shredded in the overzealous media. Google launched the Chromebook as a departure from what Windows and Apple and even Android were doing. They said the browser could be the focus of our computing lives. They said we didn't need rows and rows of apps on our screens. It was tough to believe Google in that the market would eventually understand this, seeing how the iPad and its never-ending App Store were the center of most positive media coverage on alternative computing starting in 2010.
Yet, even as an underdog that was kicked while it was almost out, Google pushed forward with the Chromebook to bring it to where it is today. A solid sub-$300 laptop that is now rolled out in over 2000 school districts in the USA, and is being embraced by consumers month over month it seems -- many of which are likely looking for something more capable then single-purpose tablets like the iPad and Nexus 7. And whereas Google launched the Chromebook with only two available flavors in June 2011, you can now choose from no less than eight through retailers like Best Buy.
Is the Chromebook a success story? As a platform that was being prematurely called dead meat, absolutely so. The real reason I wanted to highlight the success of the Chromebook is because we now find another fresh competitor in this same position: the Surface RT. There's much hoopla in the tech media as of late over Microsoft's embarrassing $900 million inventory writeoff on the Surface RT, and once again, the blogosphere is jumping the gun on calling the device down and out.
History is going to repeat itself with the Surface RT, just as Google proved the world wrong with Chromebook. And I'm going to be the first one to go against the tide. Here's my reasoning on why the Surface RT is in it to win it.
1) Microsoft Has a Good Record in Turning Around Loss Leaders
Too many people call Microsoft a stupid company that is out of tune with customers. These same voices are the ones which place the focus of their perception around Microsoft solely on Windows. When Windows is doing very well (Win 7) they give it a pass, but when Windows is having a tough time in the media (Win 8) they're all over Redmond like flies. The Surface RT is no different, and recent sales figures were just the ammunition the opportunist-media needed.
Little do they know, or worse -- care to remember -- but Microsoft is not the new kid on the block when it comes to turning around products that need a certain incubation period on the market. Most people wouldn't remember, but the original Xbox (and even the 360, for most of its recent life) was a profound loss leader when it came to profits. Microsoft's Home and Entertainment division was reporting the largest operating losses of any division at Microsoft back in 2002; nearly entirely driven by the overwhelming profit disappointment that was the Xbox.
And if you think that Surface RT's $900 million loss recently was a black eye for Microsoft, consider that Xbox as a whole has reportedly tanked almost $3 billion in just ten years. For those calling Surface RT a disaster, they should probably label the Xbox brand as a colossal atomic bomb for Microsoft. Yet, surprise-surprise, the Xbox has now officially been the best selling game console in the US for 31 straight months and has posted decent profits since turning the losing tide in 2008.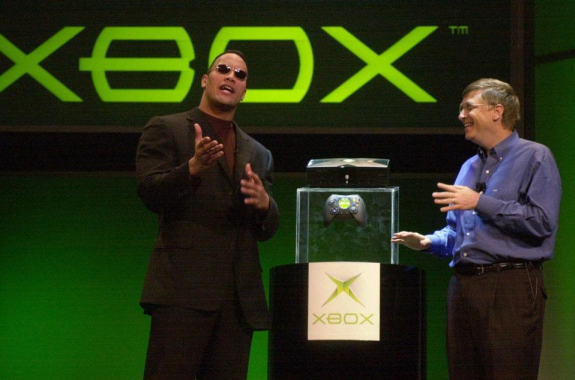 Microsoft launched the original Xbox in 2001, only to enjoy almost a decade of financial blunder with the system totaling the company nearly $3 billion in losses. The Xbox 360 is now solidified as the best selling game console in the USA for the past 2+ years, and is looking forward to similar success with the upcoming Xbox One. The Surface RT naysayers forget that Microsoft has a knack for 'toughing it out' on new brands. (Image Source: DigitalTrends.com)
Xbox isn't the only category where Microsoft has proven the skeptics wrong. Windows Server was another questionable entrance into a market that was being dominated by Novell, Unix, and a growing Linux diaspora back in the 1990s. The product was met with skepticism at first, and Active Directory was pegged on whether it was a plausible technology for the enterprise. Shift gears to 2013, and Microsoft now commands a dominating 52.2 percent of the server market, sitting at the top of the heap.
And even as the physical server market continues to contract as the public cloud arena takes over, Microsoft has nothing to be scared about. Its Azure PaaS/IaaS platform hasn't overtaken Amazon yet in market share, but Microsoft has enjoyed nine straight quarters of growth at 10 percent or better. And if it continues picking up legions of clients in tune with the 50 percent of the Fortune 500 that are supposedly on Azure already, then bright days are indeed ahead.
In a long roundabout, what's the moral of the story here? Early sales figures alone should not, and will not, determine how successful the Surface RT will be in the next 3-5-7 years out.
2) The Surface RT Value Proposition Against iPad Is Substantial
Robert Johnson from BetaNews posted a Surface vs iPad ad video that Microsoft released a short time ago which is right on the money. Interestingly, it hits Apple twice as hard because for those of us who recall the resemblance of the ads, they indirectly mock the fruit company in the potshots that were taken at Microsoft some half decade ago in the famous Mac vs PC TV ads. The delivery of the ads are a bit different, as Microsoft opts to tell its narrative in a head-on 'show and tell' style approach focusing on the devices. Apple hired actors to do the (rather entertaining) story telling.
The meat of the ad is spot on, and one that they should have released on TV for the masses immediately when the Surface RT launched. While the original effect of the "Surface Movement" commercials featuring synchronized dance around an ocean of Surface tablets being moved, clicked, opened, and thrown was catchy, it failed to capture the edge in an important debate. Why exactly was the Surface RT better overall than the iPad?
This newest advertisement lays it all out in a matter of 30 seconds. And the mockery of the robotic Mac OS machine voice adds the finishing touch. The lack of a USB port. The lack of any keyboard or touchpad. And a point which the ad forgot to touch on, which was a bit surprising, is the lack of Microsoft Office. At $350 with as many glaring advantages the Surface RT holds over the iPad, the only thing holding it back at this point is an app store selection that is admittedly playing catch up still.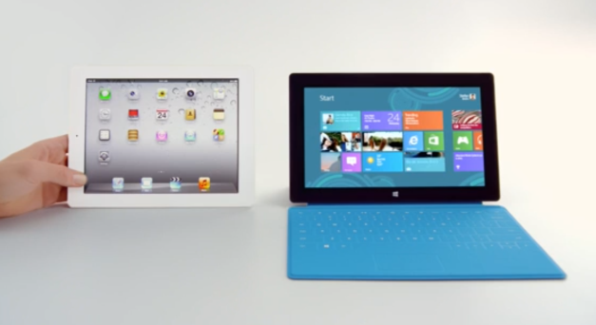 Why it took Microsoft ten months to come out with such a spot-on ad is beyond me. But they finally hit a home run in the war on functionality. Exposing the iPad where it really hurts, namely in port selection and input limitations, and finishing off on price, should have been a launch date recipe for success. (Image Source: Microsoft TV Ad)
But the app store equation is quickly changing. It was reported earlier this month that the Windows Store has 54 percent of the top 100 iOS apps available already on the Windows 8/Surface RT ecosystem -- more than half only 10 months into its life. And this number is only going to improve as time goes on, seeing that developers are finally taking the Windows Store market seriously.
The debate around functionality should not be solely centered on app store counts. A million apps at your disposal are worthless if a majority of them are only decent, or similarly, if you're only bound to use a handful in the end anyway. The real question is which tablet provides the overall experience and capability to meet a full circle of needs for today's users. As I argued in my Chromebook vs Surface article from last year, I don't think the iPad (and likewise, Android tablets) are the silver bullets people are looking for in PC replacements.
iPads and Android tablets may have a leg up in sales right now due to being first to market, but I fully believe that Surface RT is going to win the value proposition debate in due time.
3) Surface RT is Anything But Another Zune
Longtime Windows blogger Paul Thurrott voiced in on the future of the Surface earlier this month, and while I generally value his opinion on all things Microsoft, his comparison of the Surface to that of the now-demised Zune brand is a little puzzling. For those who are unaware, the Zune was Microsoft's attempt to dethrone the iPod starting in 2006. It's one of those offerings most at Microsoft would rather forget entirely about. Zune could easily be a case study for how not to flop a product.
But where does the Surface RT fit in with the Zune? How are we drawing parallels to two products that are leagues apart in market positioning, competitive advantage, and opportunity? These are the factors many refuse to dissect and realize.
There's no apples-to-apples discussion possible between the Surface RT and Zune. Here's why:
Zune entered a dying market at birth. When the Zune came out in late 2006, the beginning of the end for the single-purpose handheld media player was already settling in. Recall that just about seven months after the Zune came the iPhone, which shifted the mobile media paradigm from iPods to smartphones. Zune didn't have anywhere to go but down. Forward to the Surface RT, which defines itself as a hybrid tablet-laptop, which is a market that has barely defined itself clearly yet and is enjoying considerable growth.
Microsoft had an elephant in the room -- called Windows Phone. Even though the revolution behind the Windows Phone brand didn't begin until years later, the Zune had no chance in competing with its bigger brother. Microsoft knew it had a ripe opportunity to make something of the smartphone market, and its bets have been looking pretty positive lately with Windows Phone 8. Zune was eventually going to get taken out of the picture, it was just a matter of when.
Apple's lead in mobile media was too big to overcome. While I don't play into the notion that Apple solely killed the Zune, it sure didn't help that the iPod was the only name in mobile media during its heyday. There was not even a dent made by the competition. This is markedly different from today, where Apple's iPad doesn't enjoy any overwhelming market clutches without any fervent competition. Android tablets have clearly given Apple a beating, forcing them to bring out cheaper iPad Mini offerings. And this means the Surface RT has a prime chance to play the trojan horse in this tablet war. It's anyone's game at this point.
To make it worse, the Zune didn't even offer any true value proposition that trounced the iPod during its time. Not even on price. Sure, it may have had a few specs that were better here or there, but nothing blockbuster like the Surface RT brings to the table over the iPad: Office preinstalled; keyboard/touchpad; native USB support; and the duality of the familiar Windows desktop along with the Modern UI. Once more, Zune and Surface RT are as apples and oranges as we can get in comparisons.
4) "Trying to Fit a Square Peg in a Round Hole": iPads in the Workplace
I originally highlighted Liz Davis' comment in my article a month back about the education sector and its misguided plans surrounding 1:1 computing initiatives. And yes, while her statement was aimed at expressing the frustration with getting iPads melded into a modern curriculum in a school setting, the sentiment she holds is similar to that of what I experience with many of my technology consulting customers looking initially at iPads for their lines of work.
Before we can even establish a set of requirements or business needs, too many people already have their hearts and minds set on iPads. Questions such as "Does this fit in my existing ecosystem?" and "Will this device have the capability to work the way my staff needs it to?" fall by the wayside. Instead, I'm deflecting questions like "How many iPads do we need to get this done?" and "How much will they cost?"
Pitting a solution onto the table before establishing your use case needs, wants, and limitations is a losing proposition. The business community is not alone in making these mistakes; I've already given US K-12 education a piece of my mind on its own blunders lately. If media hype is the determining factor for what technologies are best for our needs, we're all in trouble.
While I am not saying the Surface is a better option in all situations, as saying so would be a complete lie, I'm finding it to be a better bet in many scenarios for the commercial and education sectors. For example, my company is knee deep right now in replacing a fleet of netbooks for a small business with a line of Surface RT devices coupled with Windows Server 2012 Remote Desktop Services (RDS) to handle day to day mobile computing needs. And we aren't reinventing the wheel to get it done, either.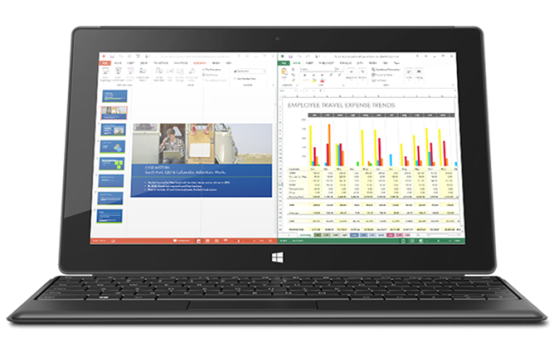 Microsoft Office 2013 out-of-the-box; a full size USB port; a MicroSD slot; and a keyboard/touchpad cover to actually get work done. If the iPad offered the same features targeted for the workplace at a comparable or lesser price point, the Surface RT would be a non-starter. Microsoft's going to win over those who find the iPad and Android tablets too limiting as laptop replacements. (Image Source: Microsoft)
We're ridding workers of flaky VPN access and a clunky form factor in exchange for a session-based RDS desktop environment with touch capability as necessary. Leveraging RDS allows us to deliver super secure traditional Office-based file creation and sharing within the company network, without the need to pay for LogMeIn or another recurring access service as would be the case on an iPad. Plus, workers have access to physical keyboards and touchpads, which are key to getting work done in short order. Touch is nice, but not when accurate customer proposals are on the line.
Situations like this are just a sample of the scenarios where the iPad (and Android tablets) are having a hard time filling the void in the workplace. Their lack of Office, physical keyboards, and the familiar Windows desktop (as well as Windows Remote Desktop functionality built in) makes it tough to say that the iPad is a better sell for the commercial customer. If your needs are fully based around consumption, any tablet out there will do.
But those looking to get work done in a familiar, secure environment with little frustration, I have yet to see any tablet offer this as easily as the Surface RT (or Pro).
5) Surface RT 2 is Already in the Works, and Outlook 2013 is Coming
I'm not going to dwell too much on this final point, but nVidia has recently let it leak that they are already well on their way into developing the innards for the Surface RT 2. Many were already suspecting that Microsoft was secretly developing the second generation device, but now we know: it's coming. We just don't know when.
It's also worth noting that the launch of Windows 8.1 is going to provide some nice improvements for the Surface RT as well. Not only will it benefit from all the interface changes, like the new Start button and boot-to-desktop functionality, but Surface RT users are going to get free copies of Outlook 2013 added into the array of other Office 2013 apps they already get for free.
This was the big sore thumb that stuck out for Surface RT purchasers, who had no recourse for getting Outlook since the RT runs a specialized edition of Windows which cannot install a regular copy of Office. Seeing how many business professionals desire Outlook for their email needs, its only natural for Microsoft to get it onto the Surface RT. One less reason to knock the Surface RT.
Why Microsoft Blew the Surface RT Launch
The Surface RT is a wonderful piece of tech. It's not the device itself holding back sales and uptake. Redmond made a few big blunders at launch which it has been slowly fixing, but here are my top 3 root causes for a stunted start:
Price point: Microsoft should have never let the Surface RT launch at $500 competing directly with the iPad. At $350, the price is now exactly where it should be. Microsoft is dropping the cost of the bundle by $50, but I think they need to go even further to solidify the positioning of the Surface RT. Not only does the Surface RT have a functional advantage at $350, it holds a considerable pricing lead as well. And this is sorely needed to beat back the wave of Android tablets fighting the price war now.
Not including the Touch cover by default: As I alluded to above, Microsoft should not only get the price of the Surface RT down, but it should have included the Touch cover by default on all Surface RT devices. Perhaps offer a Type cover option for those who want the better keyboard, but by not allowing any Surface RT device out the door without a cover, they could have created a situation where there was no competition between the iPad and the Surface RT. Unfortunately, we know what happened. They are slowly learning from this mistake. My bets are on Surface RT 2 having a Type cover (or a successor) included with each tablet.
Lack of retail presence from the start: Microsoft's reasoning on why it couldn't have had Surface at retail from the start still perplexes me. Even at Microsoft events for partners in Chicago, on numerous occassions I quetioned when Surface was going to get out into the open on a broader scale. All I got were mixed hesitating answers ending up at a "we'll have more news on that soon." They should have ensured that Surface had a presence in every Best Buy, Staples, Office Depot, Office Max, and any other reputable national retailer on day 1. This reluctance cost them the early jump start they could have used.
Will the above blunders kill the Surface RT's chances? No way. Microsoft has been slowly changing course on these mistakes, and improvement in sales are already starting to be seen. The road ahead is rough and will not turn around overnight. But given Microsoft's repeated history in taking products with underwhelming sales and staying the course until profitability, I fully believe that Surface RT can turn into a top-3 contender in the tablet market -- if not an outright leader at some point.
Don't count Microsoft out yet. Google proved us all wrong on the Chromebook, and Microsoft has a good chance of doing the same with the Surface RT brand.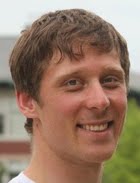 Derrick Wlodarz is an IT Specialist that owns Park Ridge, IL (USA) based technology consulting & service company FireLogic, with over 8+ years of IT experience in the private and public sectors. He holds numerous technical credentials from Microsoft, Google, and CompTIA and specializes in consulting customers on growing hot technologies such as Office 365, Google Apps, cloud hosted VoIP, among others. Derrick is an active member of CompTIA's Subject Matter Expert Technical Advisory Council that shapes the future of CompTIA exams across the world. You can reach him at derrick at wlodarz dot net.