Android invades Iran -- Ahmadinejad awaits Candy Crush Saga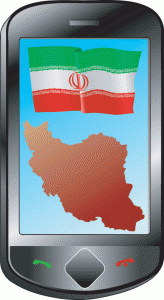 On June 14, the people of Iran exercised freedom when they voted for a new President in the country's election -- a great moment. However, they are now able to exercise yet another freedom -- to download the free Android app of their choice.
Now Google announces to developers that "starting today you can make your free apps available in Iran". That's right, Iranians can now download free apps from Google's Play Store.
This is great news for both the Iranian people and Android as a whole. While the people of the country get to enjoy great apps, developers can start to tap into a new market with the hopes of monetizing in the future.
The search giant further says, "to add this country to your distribution, please visit the Pricing & Distribution page in the Developer Console and select the checkbox for Iran directly. Note that this new distribution option is currently available only for free apps and not for priced apps or apps that use in-app billing".
In other words, only free apps will be available. Sadly, apps like Candy Crush Saga which are free but include in-app purchases, will not be made available -- Iranians will have to wait longer to be frustrated by the viral game. Hopefully they will gain the right to buy 99-cent apps sooner rather than later.
Image Credit: Koshevnyk / Shutterstock