Nokia Lumia 925 lands on AT&T September 13, pre-order tomorrow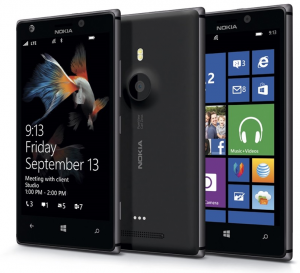 Nokia's Lumia line of Windows Phone handsets continues to spread -- this time it is the 925 that is making a jump, landing on AT&T in the United States. The 900 line, consisting of Lumia 920, 925 and 928, were the flagship devices before the launch of the 1020 with its 41-megapixel camera.
Now, the 925 has finally found the entrance at AT&T, with a rather sudden announcement that it will become available to customers tomorrow. "The Nokia Lumia 925 makes a great addition to our growing portfolio", AT&T senior vice president Jeff Bradley said in a statement, also calling it "a solid deal for anyone in the market for a new smartphone".
The handset has a 4.5-inch AMOLED WXGA touchscreen with curved Gorilla Glass 2, 1.5 GHz dual-core Snapdragon processor, 16 GB of internal memory, 8.7-megapixel PureView camera with optical image stabilization and dual LED flash and a 2000 mAh battery.
Customers will also have access to the Nokia suite, including two camera apps that take full advantage of the hardware -- Nokia Pro Camera and Nokia Smart Camera.
The Lumia 925 will be up for pre-order tomorrow, August 28th, and ship on September 13th. The price is a reasonable $99. Is it enough to tempt you?