Nexus 7 comes to Europe and Asia -- O2 reveals details of 4G model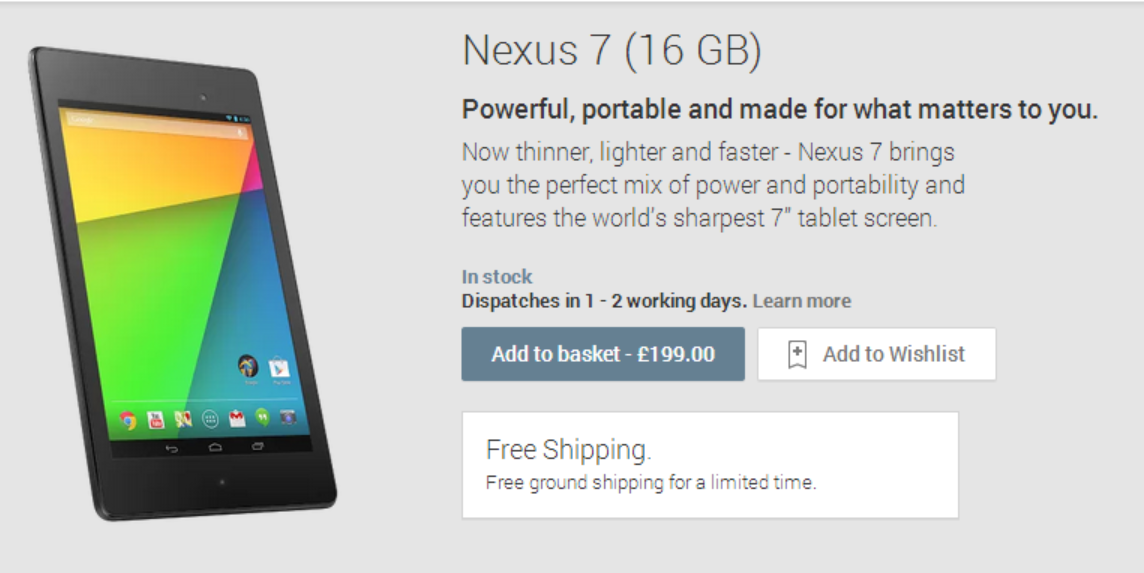 Some weeks after the US release of the Nexus 7, Google's 7 inch tablet has found its way to eager customers in other countries. In Europe, the UK, France, Spain and Germany get a little bit of Nexus love, while in Asia it is Japanese tech-heads who can now get their hands on the 7-incher everyone is talking about. As has become the norm with many gadgets, prices are comparatively higher than in the US.
There are 16GB and 32GB Wi-Fi versions available and UK customers can expect to pay £199 and £239 respectively. In France, Germany and Spain, prices are pegged at €229 and €269, while Japanese Nexus fans can expect to be parted from ¥27,800 and ¥33,800 apiece.
At the moment there is no news regarding whether different firmware has been included to help overcome the touchscreen and GPS issues that many people had been experiencing with their devices. The new Nexus 7 can be purchased directly from Google Play, complete with free shipping, but it is also available from other stockists such as Amazon.
In the UK, mobile provider O2 has revealed details of the upcoming 4G version. The 32GB 4G Nexus 7 is available to pre-order now for £319.99 and will ship ready for launch day on September 13. Anyone pre-ordering through O2 will also receive a free case for their tablet.
Have you received your Nexus 7? Have you experienced any of the problems that have been reported with the tablet so far?