Temple Run Oz debuts on Windows Phone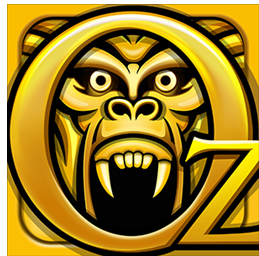 Some of the most popular games for Android and iOS are slowly making their way onto the Windows Phone platform. Angry Birds have landed, and Temple Run has already arrived, paving the way for the latest release -- Temple Run Oz, a variant of the addictive jungle game.
In this version, you turn, jump, and slide down the Yellow Brick Road to escape an onslaught of ferocious flying baboons, combining elements from both the original game, as well as those from the hit movie "Oz the Great and Powerful".
Like its brethren on other mobile platforms, the Windows Phone version of Temple Run Oz sells for $0.99, there is no free, ad-supported version. The game is a 50 MB download and requires Windows Phone 8, so those left behind on 7.8 will be out of luck.
The endless-running game was produced through a partnership between game-maker Imangi Studios and Disney, who produced the movie. This will surely be eating into the productivity time for a number of people in the coming days and weeks, but at least they will enjoy wasting time.