Best Windows 8 apps this week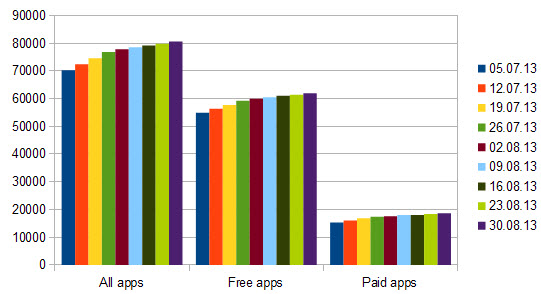 Forty-fourth in a series. The overall application growth has improved slightly this week in the US Windows Store. A total of 812 new apps found their way into the store, roughly 150 more than last week's performance.
The important 80,000 apps mark was surpassed this week for the first time. Users now have access to 80,605 apps in the US store. 61,898 of those are free to download and install, while 18,707 are paid applications. The free application count rose by 512 apps this week, the paid app count by exactly 300 new apps.
Microsoft released the Windows 8.1 RTM to OEMs this week to give them ample time to prepare new devices that run on the operating system. The RTM of Windows 8.1 leaked shortly thereafter to the Internet.
As far as application updates go, the hugely popular Halo: Spartan Assault game has received an update that brings five new missions to supported operating systems.
App of the Week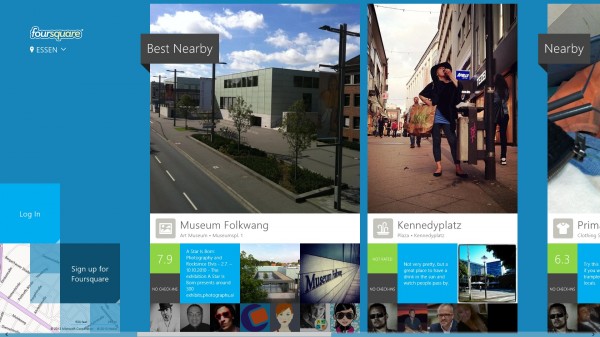 This week saw the release of the official Foursquare application for Windows 8.  Foursquare is a social networking service that enables you to discover and share great places with friends.
When you use the app, you can check-in to places you like, which is more or less a vote for the place. Your friends see what you are up to and where you are, and you see what your friends are doing.
The Windows 8 application provides you with the same Foursquare experience. You do not need an account to get started, but won't be able to use all of the features the application makes available if you do not.
The application checks your location automatically on start, and will display popular places to you that are nearby when you are not signed in.
Once you sign in, you get personalized results and see what your friends are up to. You cannot sign up in the application if you do not have an account yet. The sign up button that is displayed prominently opens the sign up form in the default web browser on the system.
You can check out places with a tap or click on them. Here you find the address, phone number, user comments and tips, and photos.
Here you can also access "to-visit" lists, and related suggestions.
The application is well done. It uses the full screen resolution to display its contents, and works equally well on touch screens and with regular input devices.
Other Apps
Asphalt 7: Heat ($1.99, trial available)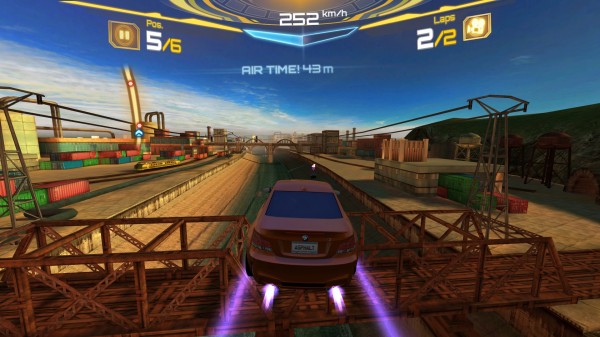 Asphalt 7: Heat is the first game to come out of a new agreement with game developer Gameloft. The company has promised to bring at least 15 of its upcoming titles to the Windows 8 operating system, including Asphalt 8.
Asphalt 7: Heat is a classic racing game that provides lots of value for the money. You get to race in 60 different cars on 15 tracks around the world.
The trial version of the game provides you with access to the free play mode, one of the three available game modes Asphalt 7: Heat has to offer. It is fairly limited in terms of customizations though: you can only select two of the 15 different stages, and only two different car classes here.
The game features a career mode and multiplayer on top of that, with both only available in the full game.
If you are not using a touch screen, you need to open the preferences first and switch the default controlling scheme to keyboard and mouse, as you won't be able to control your car at all otherwise.
The game is definitely one of the prettiest games on Windows 8 currently. Graphics are stunning and it is certainly a catch for the $1.99 the full game costs in store.
Temple Run: OZ ($3.49, no trial)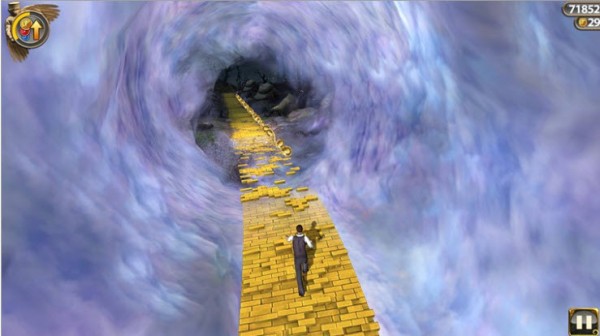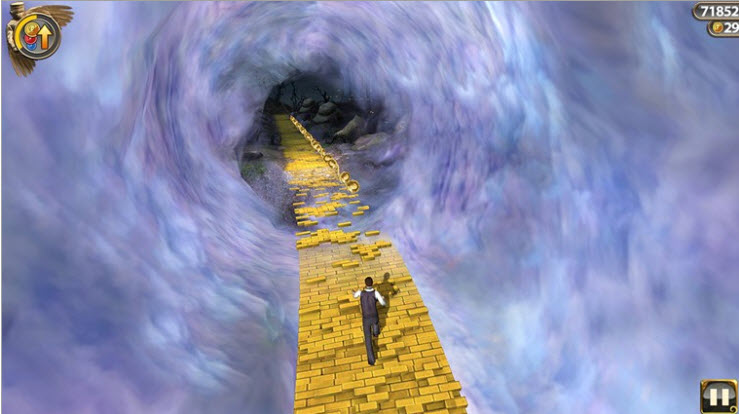 Temple Run comes to Windows 8. The game uses the classic Temple Run game play mechanics and moves the theme to the land of OZ.
The game is all about how far you can run without bumping into obstacles along the way. The farther you manage to run, the higher your score. The game is ideal for touch-based systems as you can swipe to perform actions such as jumping, ducking, or changing the running direction.
The one thing that is not so good is that there is no trial version available. The game costs $3.49 in the US store currently. You will definitely like the game if you have enjoyed other Temple Run games before.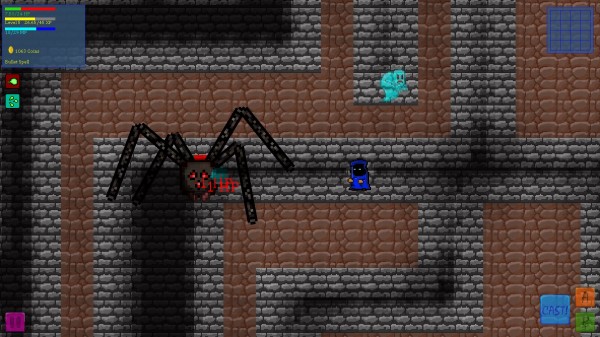 This dungeon exploring game may not have the prettiest graphics, but it makes up for it somewhat with its fast paced game play and interesting game mechanics. You start as a mage and pick up your first spell right away.
To equip it click on the A button and use space to cast it. You do not have unlimited mana though and need to wait for it to replenish whenever you run out. Hitpoints do not recover automatically though and the only way to replenish them is to buy health potions in shops.
The game has a twisted sense of humor, as it puts a large spider right next to the player's starting position. If you go this way, you are likely going to die as you are ill prepared to best the beast at this point in time.
The exploration is fun for a while, even though there is little that you can do here other than shooting your spells around, leveling up and trying to memorize the huge maze you are in.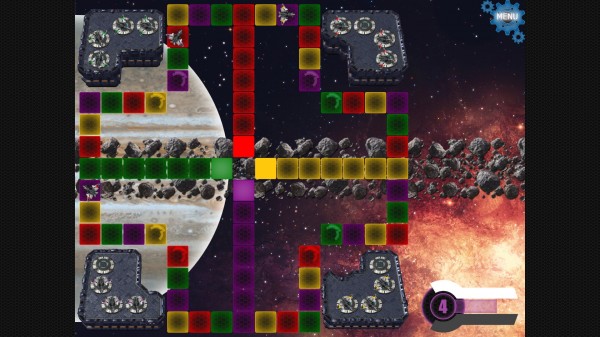 You can play against three other human opponents or computer players in this classic game of Ludo / Trouble. The setting has been moved to space, and you will find teleporters scattered around the board that move your ships faster than usual.
The goal of the game is to get your four spaceships into the space harbor before your opponents manage to do so. Each spaceship needs to move around the board once before it can land and is considered safe.