Microsoft teams with Crackle to bring you exclusive movie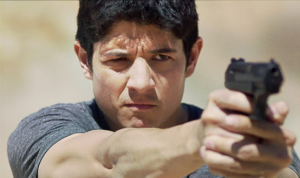 Crackle, the online streaming service from Sony, remains one of the competitors in today's growing and increasingly competitive market. Today the entertainment arm of Sony announced a new strategy. The company will partner with tech giant Microsoft for what both hope will be mutual benefit.
"Sony's Crackle is the latest digital network to start producing its own original feature-length films, with next Thursday's premiere of the martial arts flick Extraction. But antsy Windows Phone action junkies don't have to wait: Crackle is giving us an exclusive early pass" reports Microsoft's Michael Stroh. Windows Phone customers are not the only one who will get this exclusive content -- Xbox Live and Windows 8 users will also benefit from the deal.
The movie stars Danny Glover and Sean Astin, who geeks will remember as Samwise from the Lord of the Rings. The plot follows U.S. Black Ops specialist Lt. Mercy Callo, who is the only survivor of a botched prisoner extraction mission. Forced to fight his way out of a maximum-security Chechen prison, he must keep his target alive to stop a terrorist plot on American soil.
Original content seems to be the direction in which many streaming services are now heading, with Netflix and Amazon Prime already in on the game.