Lenovo updates the performance and value line of its ThinkPad laptops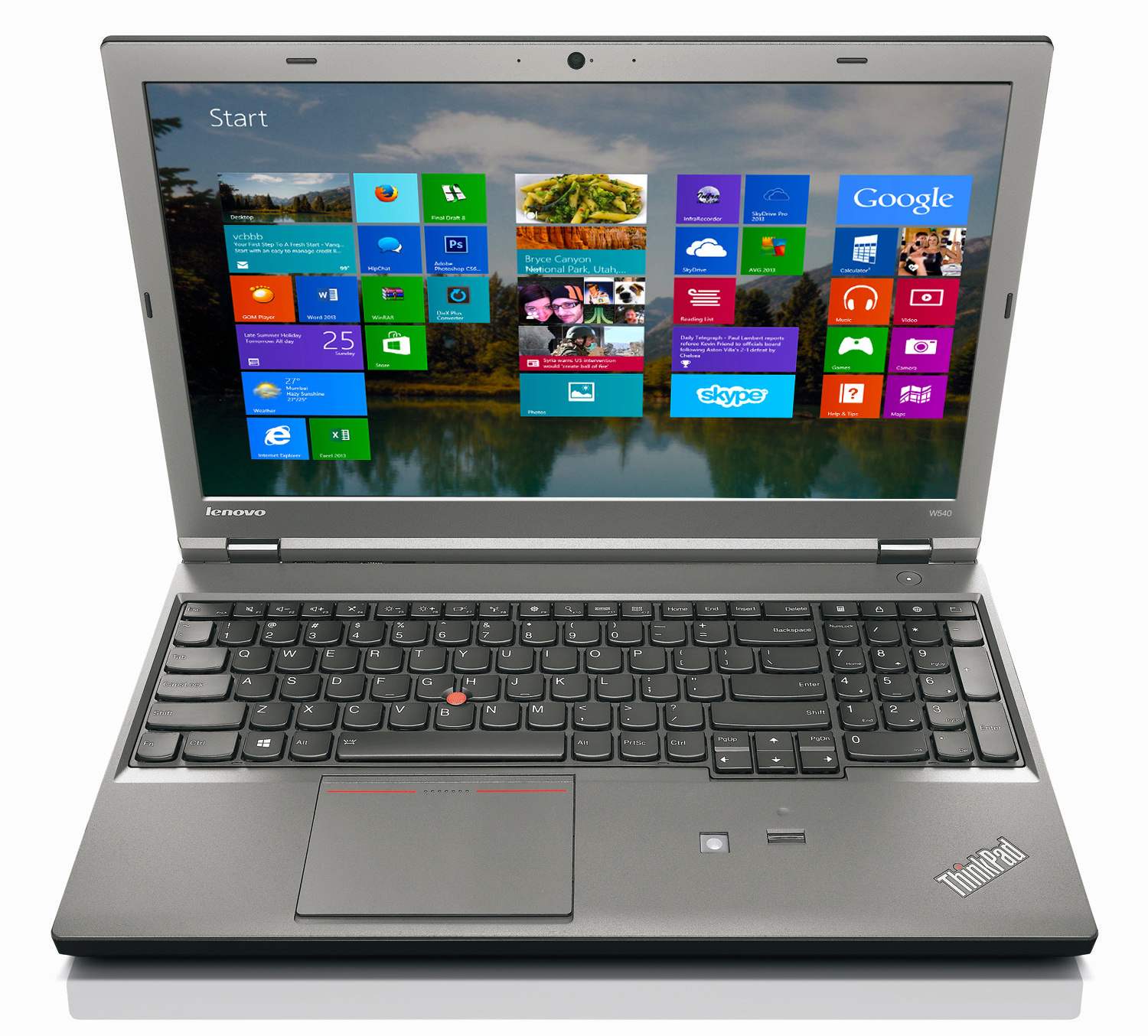 Lenovo has been on a roll lately, announcing a plethora of new devices to fit many needs. The company recently announced updates to its business and consumer line of laptops. Today, the company furthers its onslaught by announcing updates to its performance and value line of business ThinkPad laptops.
"Improvements include new user inspired designs and longer battery life while continuing to support full connectivity capabilities that commercial customers depend on. The new performance systems are thinner and lighter devices with clean designs and maintain MIL-SPEC tested ThinkPad durability and reliability", says Lenovo.
Dilip Bhatia, Marketing Vice President explains "these latest ThinkPad models raise the bar for business class notebooks with new high resolution displays, processor upgrades and powerful graphics delivering exceptional performance and proven security features, in a simpler, cleaner design".
Starting with the "T" series, Lenovo describes the T440p and T540p as "premium business notebooks". The company explains "the T440p and T540p offer the ultimate combination of performance and mobility. Powered by up to Intel Quad Core i7 processors[...]With battery life up to 13.7 hours on the T440p and up to 12.6 hours on the T540p, with the Extended Battery Pack, workflow is continuous even with the most strenuous of computing tasks".
In addition, Lenovo has announced the ThinkPad W540, which the company calls its "most powerful and mobile workstation ever". The manufacturer says "featuring the best ThinkPad display ever, the 15.5 inch 3K IPS panel, the W540 answers the demand for a portable, independent software vendor (ISV) certified mobile workstation. With an eye catching 2880x1620 resolution and the wide viewing angles of IPS Technology, the new W540 delivers the ultimate display for business professionals. At just 27mm and 5.45 pounds, the W540 is the thinnest and lightest mobile workstation in its class". Impressive!
While the previously mentioned laptops will likely carry a high price-tag, Lenovo is still paying attention to its budget-conscious business customers with the value line. The company says "the L440 and L540 deliver mainstream business notebook performance at highly competitive price points. The new modern design will appeal to value conscious buyers who want ThinkPad durability and the latest technologies. Powered by Intel's 4th generation Core processors, the L Series also feature vPro technology and are optimized for easy integration into new or existing IT infrastructures".
Lastly, the manufacturer includes new laptops for small businesses, under the "E Series" moniker. Lenovo states "the new affordable ThinkPad E440 and E540 feature a new thinner, lighter, and more elegant design with the enhanced performance of the latest 4th Generation Intel Core Processors[...]The Windows 8 experience is further enhanced by screen resolutions up to 14 inch HD+ and 15.6 inch Full HD antiglare displays with touch screen options and larger gesture trackpads. Both the ThinkPad L440 and L540 include WiFi, Ethernet and 4G/LTE connectivity".
Lenovo lists the following pricing and availability:
ThinkPad T440p, T540p and W540 -- Available November, pricing will be available closer to availability dates.
ThinkPad L440, L540 -- Available October priced from approximately $729.
ThinkPad E440 -- Priced from approximately €649, available initially in selected markets from October.
ThinkPad E540 -- Priced from approximately €629, available initially in selected markets from October.
To say Lenovo is being very proactive with laptops this year is an understatement. The company seems committed to consumer choice by offering so many different models. Since the manufacturer is synonymous with quality, any individual or business customer should be able to buy a machine that meets their needs and be happy with the build.