Lenovo Flexes and does Yoga with new convertible and dual-mode computers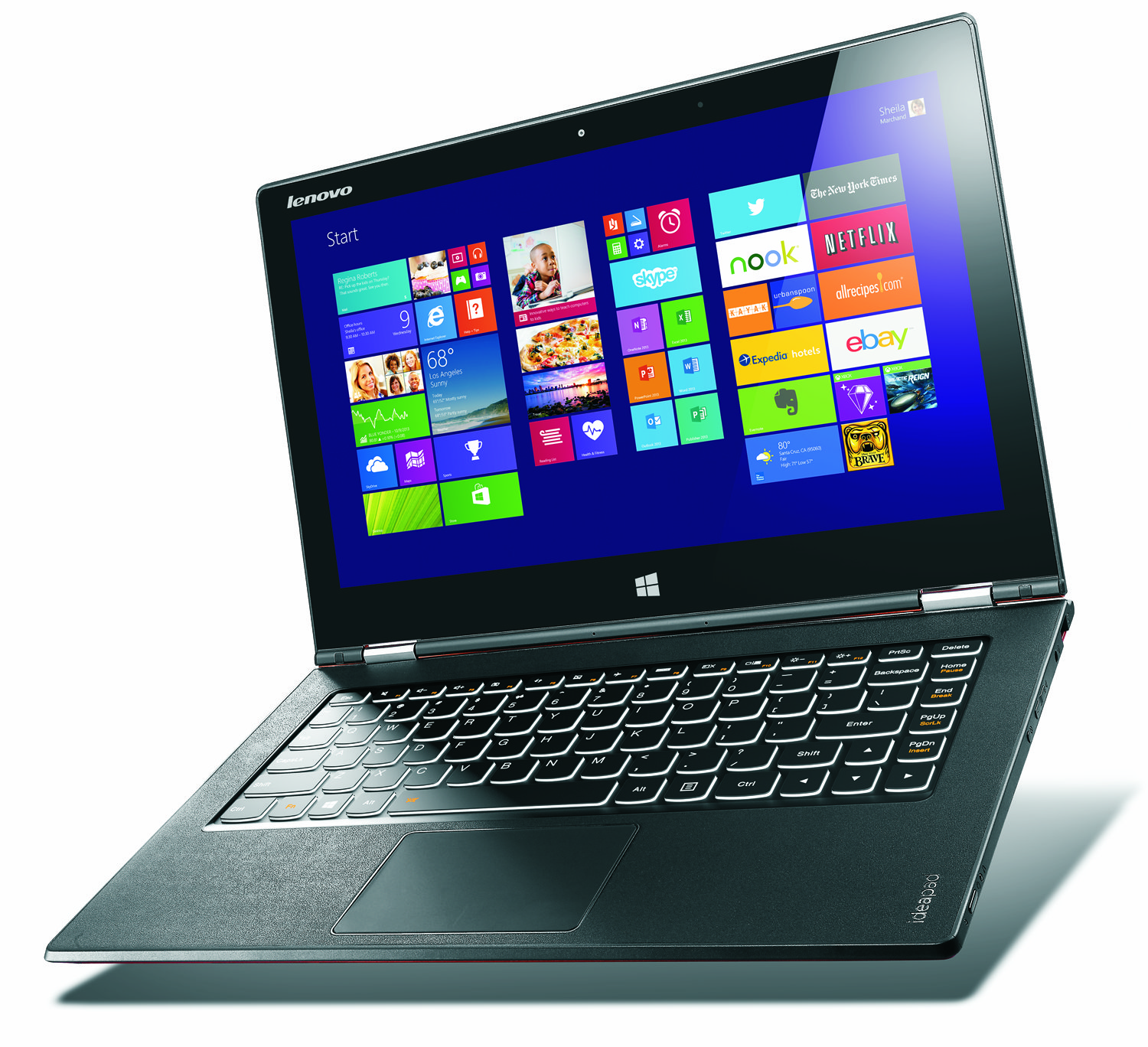 Earlier in the week, Lenovo announced some intriguing new products -- business-focused laptops and a game-changing display. For most companies, this would be enough excitement for a year, let alone a week. However, the computer maker seems to be focused on clobbering consumers over the head with great products -- hey, no complaints here!
A couple of weeks ago, I reviewed the Yoga 11s. While I loved the machine, I did mention its Ivy Bridge processor as a very slight negative in the current Haswell world in which we live. Fortunately Lenovo will start giving the machine options of Haswell up to Core i7. This is great news as an already great laptop only gets better.
However, Lenovo also announces an evolutionary new member of the Yoga family, the 13-inch Yoga 2 Pro. According to the company, it is "unbelievably thinner and lighter than before at 15.5 mm thin and 1.39 kg, the extra mobile Yoga 2 Pro lets users easily enjoying computing in each of its four modes: laptop, tablet, stand and tent".
The company further says, "Yoga 2 Pro also features advanced technologies including choices of up to Intel 4th generation Core i7 ULT processors, Windows 8.1, up to 512 GB SSD, Intel WiDi for streaming content wirelessly to a TV, Dolby Home Theatre v4 and up to nine hours of battery life. It also features a new backlit keyboard".
Business users are being invited to enjoy the Yoga fun too with the all new ThinkPad Yoga. "While borrowing Yoga's flip and fold, four mode design, the ThinkPad Yoga creates its own space for business customers with its performance, security and productivity features as well as customization options. The 12.5-inch magnesium alloy ThinkPad Yoga offers a stunning visual and intensive multimedia experience starting with choices of a Corning Gorilla Glass HD IPS or a FHD IPS display (optional digitizer and pen available for the FHD display) running Windows 8.1", says Lenovo.
The company further says, "the ThinkPad Yoga features a unique lift and lock system created for tablet mode. The system automatically lifts and locks the keys on the machine's keyboard in place for a streamlined feel. Additionally, ThinkPad Yoga features the legendary ThinkPad keyboard with optional backlit models and models with Near Field Communications (NFC) to easily share data between devices".
Despite the popularity of Lenovo's quad-mode computers, the computer manufacturer is also announcing larger dual-mode laptops using the "Flex" name. In other words, Lenovo has removed the tablet functionality.
"More than a thin and light laptop, the dual-mode Flex 14.1-inch and 15.6-inch laptops creatively flip 300 degrees for stand mode, a new way to interact with a PC and positions the device closer to the user for more natural, comfortable touch experience. Users can open Lenovo's custom YouCam program, say '1,2,3 cheese' to snap a webcam photo and then send it to a friend using Flex's voice commands. Or they can enjoy cinematic quality sound to the latest NetFlix movie with Flex's Dolby Advanced Audio v2 without a keyboard in the way or even watch high definition content on another screen via Flex's HDMI-out connection", says the company.
However, Lenovo is not just announcing laptops today; it has unveiled a new all-in-one tablet and desktop hybrid called the Flex 20. The company says "framed in an attractive 20.5mm thin aluminum shell, the compact Flex 20 fits neatly into virtually any home or office yet surpasses expectations for an everyday AIO with its grand 19.5-inch frameless HD (1600X900) IPS 90 degree tilt display, 500 GB HD or SSHD storage and up to Intel Core i7 processors".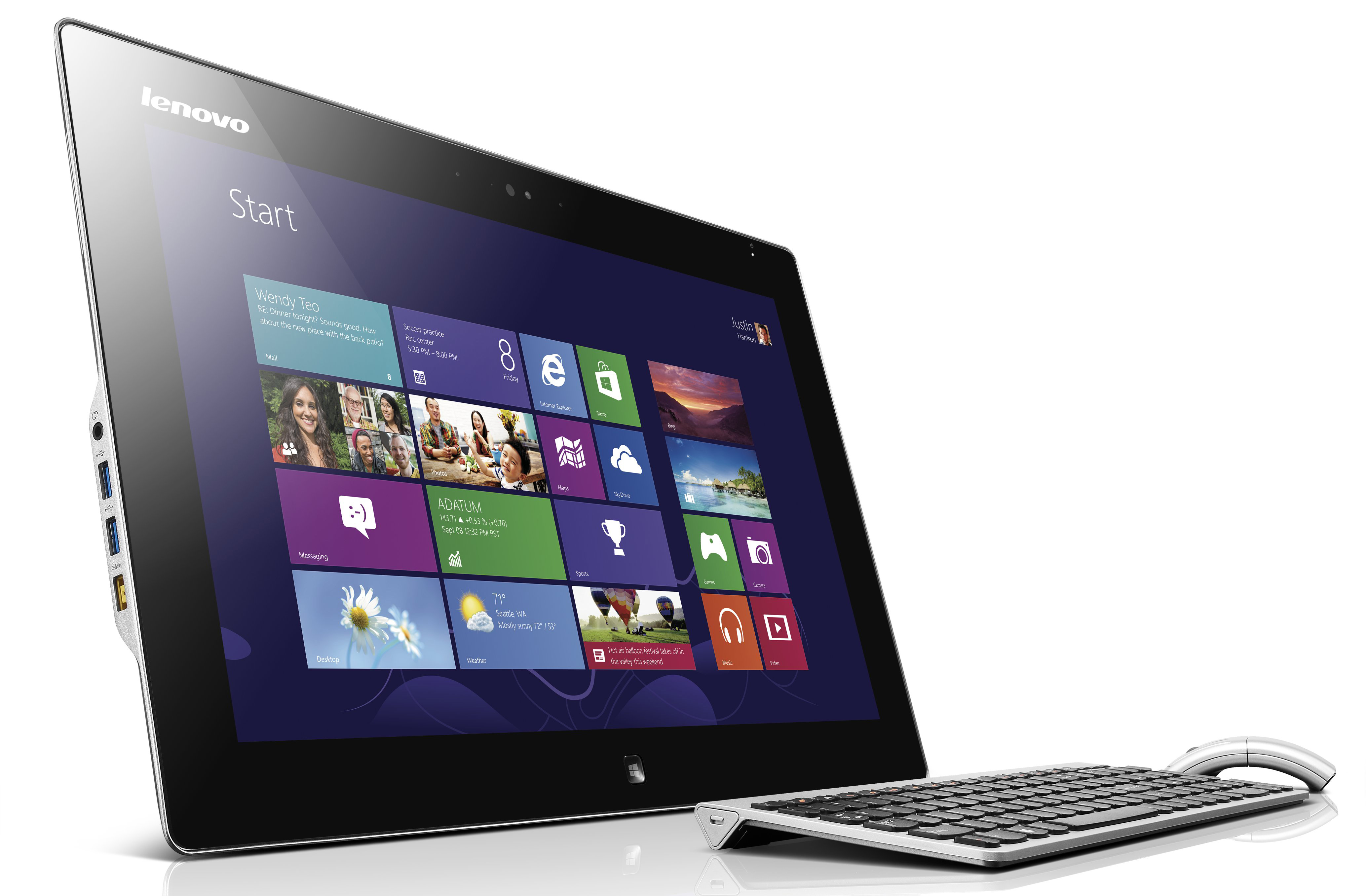 "However, Flex 20 really surprises and delights with its special ability to convert from stand to table mode. When flat in table mode, the Aura interface, first pioneered on the Lenovo Horizon Table PC, opens for a multi-game, multi-player experience like no other. In this mode, users can challenge others to play games", says the company.
Clearly, Lenovo is very committed to the Swiss-army-like multi-mode computer ideology. I applaud the company for this as it is a great way for consumers to save money by fulfilling multiple needs with a single purchase. For example, with the Yoga 11S, I found myself no longer reaching for a separate tablet. Hopefully all computer manufacturers will start to take notice.