Pandora updates brand and iPad app, more platforms to follow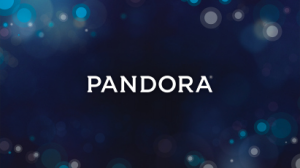 Just yesterday, Microsoft played its latest card in the music battle, announcing Linkin Park's latest song would stream exclusively on Xbox Music. In a battle with iTunes, Google, Spotify and others, today it's Pandora's turn to show its cards, and the first on the table is a new iPad app and a bit of a rebranding.
The company is rolling out Pandora 5.0 and with it a revamped logo, app icon, and a new visual design. "Our goal with the logo and app icon is to honor our past while looking to the future with a bolder, more modern identity. The visual design language, which we refer to simply as 'lights,' is meant to evoke the interplay of lights from a live show while symbolizing the flow of music from artists to listeners", says Simon Fleming-Wood.
However, going beneath the visual surface, version 5.0 is also live for iPad users, adding a host of new features to the tablet, while enhancing the visuals for the larger screen size.
The new listening experience adds variety to a station in the form of artist suggestions and viewing of station details, in addition to giving listeners the ability to shuffle, rename and delete stations.
The new version also adds more detail to the timeline, extra information about artists and the addition of social sharing features that were not previously included in the iPad app.
Pandora still packs a bit less functionality than its rivals, but it fills its particular niche quite nicely, allowing customers to easily discover new artists they may be interested in.