SteamOS brings Linux to your television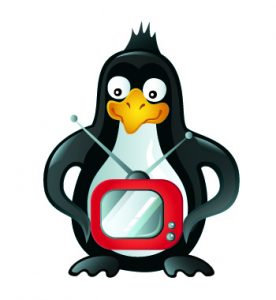 Last year, Gabe Newell of Valve infamously called Windows 8 "a catastrophe for everyone in the PC space". However, this was not just lip service -- the company put its money where its mouth is and released its game-distribution service, Steam, for Linux. Today, Valve takes this a step further and announces a new Linux-distribution called SteamOS.
"As we've been working on bringing Steam to the living room, we've come to the conclusion that the environment best suited to delivering value to customers is an operating system built around Steam itself. SteamOS combines the rock-solid architecture of Linux with a gaming experience built for the big screen. It will be available soon as a free stand-alone operating system for living room machines", says the company.
The company highlights four tenets of the new operating system:
In-home Streaming
You can play all your Windows and Mac games on your SteamOS machine, too. Just turn on your existing computer and run Steam as you always have - then your SteamOS machine can stream those games over your home network straight to your TV!

Music, TV, Movies
We're working with many of the media services you know and love. Soon we will begin bringing them online, allowing you to access your favorite music and video with Steam and SteamOS.

Family Sharing
In the past, sharing Steam games with your family members was hard. Now you can share the games you love with the people you love. Family Sharing allows you to take turns playing one another's games while earning your own Steam achievements and saving your individual game progress to the Steam cloud.

Family Options
The living-room is family territory. That's great, but you don't want to see your parents' games in your library. Soon, families will have more control over what titles get seen by whom, and more features to allow everyone in the house to get the most out of their Steam libraries.
While this can be seen as a big win for both Linux and the gaming community, it is disheartening that a Mac or Windows machine is suggested for game-streaming. Hopefully this is just a stop-gap as availability of native Linux games increases.
Overall, the necessity of a dedicated distribution is questionable. Can't Valve incorporate its technology into existing distributions? Seeing that devices such as the Nvidia Shield can accomplish this using the already mature Android (which is also based on Linux), it remains to be seen why a user should want SteamOS at all.
Image Credit: AnnaNizami / Shutterstock