Who needs widescreen? LG unveils the Vu 3 with 4:3 display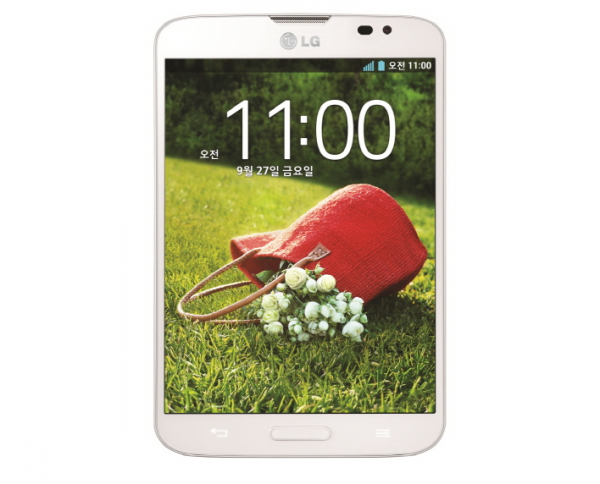 Most smartphones that are available nowadays sport a widescreen display, typically featuring a 16:9 or 16:10 aspect ratio. The reason for this is simple -- it works very well with multimedia content (like YouTube videos and movies), web browsing and helps with the overall usability of the device. The latter especially holds true with phablets -- or, big smartphones if you will -- where it is crucial for users to be able to operate their handset with one hand, at some basic level.
LG, on the other hand, believes that a 4:3 display would suit phablet users better, even though it practically makes the device wider than comparable handsets with a widescreen panel. As a result, the South Korean company continues the same approach with its latest entry in the niche phablet market -- the Vu 3.
LG has not provided many details concerning the hardware specifications of the Vu 3. What we know is that the device features a 5.2-inch display with a very thin bezel, similar to the G2 smartphone (it also has a 5.2-inch display, but it's a widescreen panel). LG says that this improves readability, compared to traditional displays, although I believe it has more to do with providing a unique proposition on the phablet market rather than the aforementioned reason.
The Vu 3 is powered by a quad-core Qualcomm Snapdragon 800 processor (likely running at 2.3 GHz) and features support for LTE-A cellular networks (allow for maximum download speeds of 150 Mbps). It also comes with a 13 MP back-facing camera, just like the G2.
LG also detailed a couple software features that are offered on the Vu 3. The most interesting is KnockOn, which allows users to lock and unlock their device simply by double tapping on the display. This feature neatly complements the unusual display format and will aid in improving usability. There is also Guest Mode (the name is self-explanatory) and QLink, which deals with notifications. The smartphone will ship with Android; the exact version has yet to be revealed.
There are no details concerning market availability nor pricing for the new Vu 3.