Chromebook passes back-to-school sales test Windows and Macs fail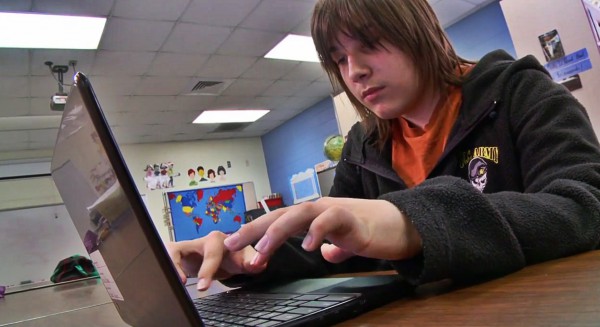 Google's self-promoting Chromebook educational sales is more than public relations fluff. Laptops running Chrome OS provided "all the growth" in the otherwise troubled U.S. retail PC market during back-to-school buying season, according to NPD. Otherwise, overall PC sales fell 2.5 percent, with desktops down 5 percent and notebooks off by 2 percent. Mac laptop sales sank 3 percent and Windows notebooks by 6 percent. Chromebook sales topped 175,000 units.
"Chromebook sales are being helped by demand for low-cost computing", Stephen Baker, NPD's vice president of industry analysis, tells me today. "We saw strong sales in under-$300 Windows products as well". But Windows is established, while Chromebook is new and necessitates a mind-shift reset: Mostly working in an Internet-connected web browser.
There, Best Buy kiosks made a difference. "Significant in-store marketing by Google helped them convert some demand from skeptical consumers into sales volumes", Baker says. "Also: just the overall general increase of the availability and depth and breadth of Google services that can be directly supported on a Chrome-based device".
Chromebook is a divestiture from Windows, but for many users Intel, too. "The Samsung $249 SKU was the best seller", Baker says. That model packs an ARM processor, like those found in smartphones or tablets, rather than low-powered Intel chip.
But holiday 2013 promises a shift back to Chrometel, which still isn't good for Wintel laptops. Earlier this month, Google and its OEM partners announced new Chromebooks running Intel Haswell chips, which promise significantly longer battery life. ASUS and Toshiba join Acer, HP, Lenovo and Samsung making Chromebooks. The first four in the list will ship Haswell Chromebooks for the holidays".
"We are optimistic about the holiday and Haswell for Chromebook," Baker asserts. But sub-$300 isn't where most manufacturers want to sell their goods.
"PC OEMs love the model today but would like to see something available at a higher price point", Baker says. "Under $300 is nice but no matter the OS the hardware BOM doesn't leave a lot of profit. So a Chromebook [that] is $300 to $500 would add something to their margins".
Chromebook is my full-time laptop and has been since May 2012. I use the pricier Chromebook Pixel, which I purchased for under $1,000 this summer from someone who got it free during Google I/O. I'm convinced Chromebook with high-resolution display for $500 would sell well.