Google updates Maps, now sends you to multiple destinations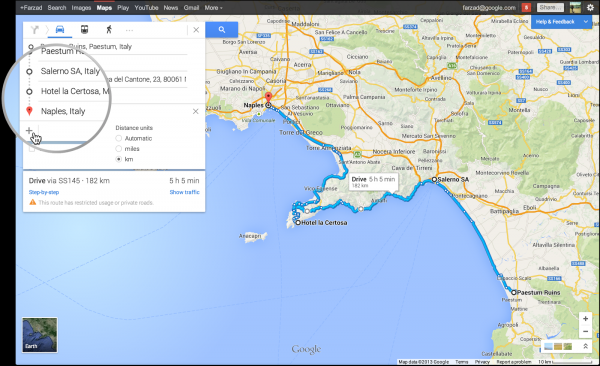 Over the past year there has been an endless supply of jokes about Apple Maps and a cry of relief when Google finally swept in to "save the day". But, with all the jokes aside, when Google claims it will send you to multiple destinations, it does not mean being lost in the outback of Australia.
Today, the search giant announces that it is rolling out a major update for its Maps program, though not quite in time for summer travel.
Included, finally, is the ability to set multiple destinations, allowing users to sort out an itinerary for a big road trip. "Whether you're running weekend errands or planning a cross-country tour, you can plot multiple destinations for your trip with ease – now available for driving, walking and biking directions. Once you've chosen a starting point, click '+' and add stops to your route by typing in the search box or clicking on the map", states Florian Goerisch, Product Manager at Google Maps.
That's not the only new feature included in this update, though. Google also unveils the ability to get flight information and dinner reservations within Maps. "Just search for your departing airport or dining destination, and we'll instantly show your upcoming plans", the company promises.
Finally, Maps will now display upcoming events for the area where you are, so you no longer need to spend a lonely night in your hotel room watching bad movies.
With the new update, Google pushes Maps even further in its effort to be the go-to service for your travel needs. All of these new additions could prove to be helpful, not only for vacation time, but also for business travel and everyday life.