Google Maps gives iPhone much needed direction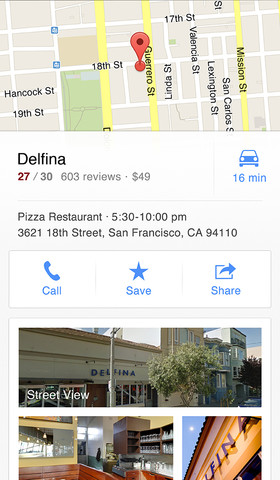 What Apple takes away, Google gives back. Early this morning, Google Maps arrived for iPhone, replacing the app removed by Apple with release of iOS 6. The company's homegrown product proved nothing short of disastrous, for the fruit-logo brand and customers using the app/service. Earlier this week, law enforcement in Australia warned against using Apple Maps, after motorists were misdirected and their lives put at risk.
Reviews rightly have been scathing, while iPhone users cried not to Apple but Google for direction. Now that it's here, irony comes along. Android's developer may do more for current iOS than its maker. A surprising number of people held back iOS 6 upgrades or iPhone 5 purchases, not wanting to give up Google Maps or take on Apple's replacement.
For example, 55 percent of respondents to a recent BetaNews poll say Apple Maps will keep them from upgrading to iOS 6. In response to a similar poll, 41 percent of respondents say Apple Maps will keep them from buying iPhone 5. Let the floodgates open, and Google open them.
Officially, Google Maps for iPhone is version 1.0, even though the service debuted with the first device five years ago and continued through the 4S. While optimized for iPhone 5, the app supports models back to 3GS as well as iPod touch (3rd gen or higher) and iPad 4. The app is available in "more than 40 countries and 29 languages", Daniel Graf, Google Maps for Mobile director, says.
Not surprisingly, search features distinguish the app from Apple's, borrowing much from the Android version. Local search brings up map and info card. "Preview where you want to go with Street View and see inside places with Business Photos to decide on a table or see if it's better at the bar", Graf says. Google claims views inside more than 100,000 businesses worldwide.
"To get you there, you've got voice-guided, turn-by-turn navigation, live traffic conditions to avoid the jams and if you want to use public transportation, find information for more than one million public transit stops", he adds.
Google excels at sync, which is available for Maps. According to the product description: "sync your searches, directions, and favorite places between your computer and your phone". The app also supports gestures.
I don't have iPhone, but if you do please download the app and share your experience in comments -- even contrast with Apple Maps.