Acer announces the C720 Haswell Chromebook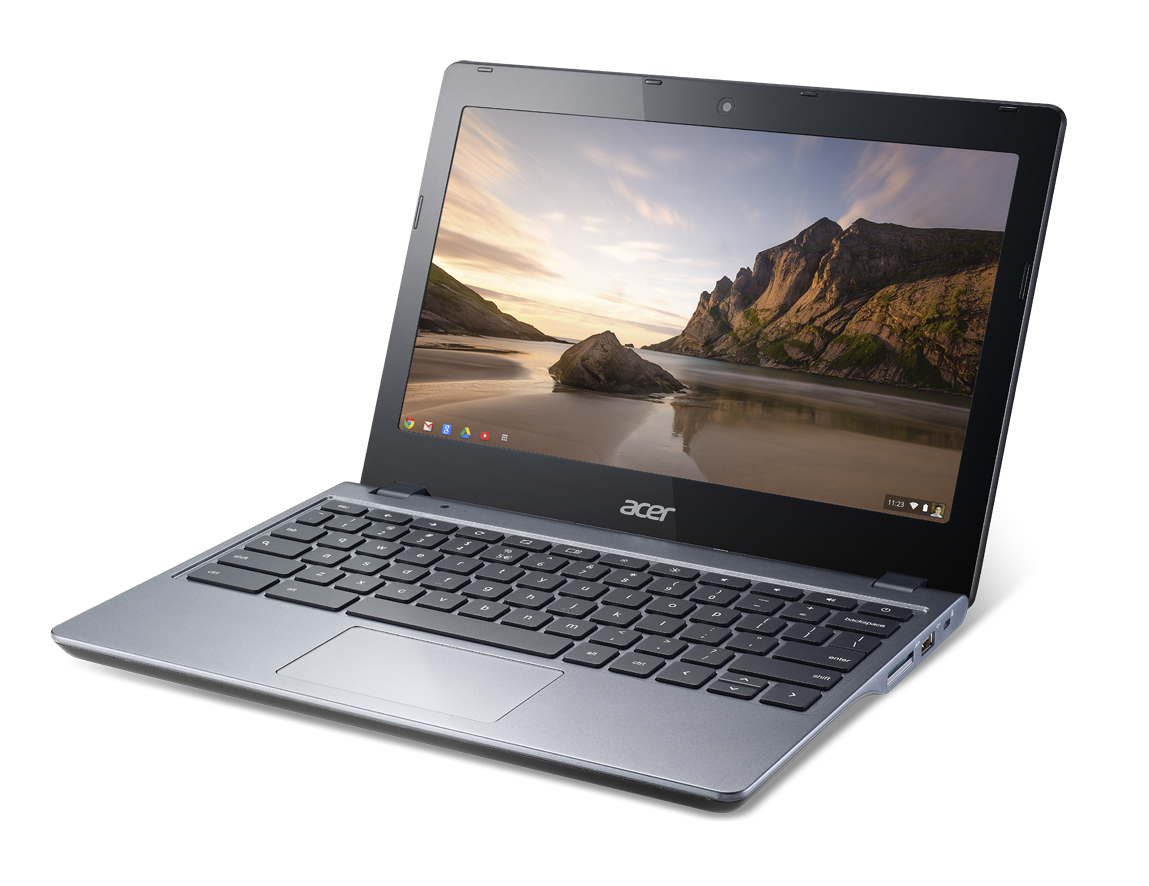 The technology community is abuzz with excitement over the next-generation of Chromebooks. Yesterday, my colleague Joe Wilcox reviewed the sexy $279 Chromebook 11 by Hewlett-Packard. Sadly, while HP's Chromebook looks great, it is very much under-powered. After all, the specs are the same as last year's Samsung model -- ARM processor and a paltry 2GB of RAM.
Today, Acer announces the C720 which undercuts the HP variant in price and trumps it in specifications.
Acer says, "the new Chromebook is powered by an Intel Celeron 2955U processor based on the Intel Haswell micro-architecture, so it delivers a noticeable boost in both performance and battery life. The battery keeps customers going for up to 8.5 hours, ideal for all day productivity and fun. Customers can power through web pages and docs, and will also enjoy fluid HD video and apps with the support of up to 4GB of DDR3L memory".
Yes, you read that right, it has a Haswell-based processor and 4GB of RAM. But wait, that's not all -- Acer has priced the computer at $249. While it is arguably not as attractive as the HP Chromebook 11, it will trounce it in performance for $30 less. It even adds USB 3.0, HDMI-out and an SD card slot, all of which are nowhere to be found on the HP.
"The device weighs only 2.76 pounds, so it's easy to carry in a backpack or bag. The slim and sleek size of the Acer C720 still provides room for a vibrant 11.6-inch ComfyView HD display with a 1366x768 resolution that keeps websites, images and video crisp and clear. Plus, the display has a matte, anti-glare property, enabling students and families to enjoy the Chromebook outside in sunlight for classwork, reading, playing games and more", says the computer manufacturer.
"The Acer C720 is a significant step forward for our highly-acclaimed Acer Chromebook line, as it delivers speedy performance, quick boot times, a matte anti-glare display and a slimmer design that is portable enough for anywhere use...these key advances allow families and students to continue collaborating, learning and playing in exciting ways, all while staying secure since Chrome OS includes multiple layers of protection from online threats", says Arif Maskatia, chief technology officer at Acer.
While you really can't go wrong with any modern Chromebook, this Acer seems like the best "bang for your buck". In reality, there is no reason that anyone should choose the HP model over it. This seems to be the "it" laptop for the holidays and it will make a great gift for anyone in your family. It is available to pre-order today at BestBuy.com and Amazon.com. I cannot wait to get my hands on it.
What do you think? HP Chromebook 11 for $279 vs. Acer C720 for $249, which would you buy?