Microsoft Remote Desktop -- over one million downloads on Android, iOS and Mac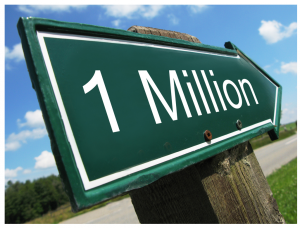 It was only two weeks ago that Microsoft shocked the world and made Microsoft Remote Desktop a cross-platform affair. Today, Microsoft shocks us again and announces that over one million people have downloaded the app.
In other words, over a million people found OS X or their mobile devices to be insufficient in meeting their needs. After all, if a user can satisfactorily accomplish one-hundred percent of their needs on an iPad or Android tablet, there would be no reason to download the app and connect to a Windows machine.
If you aren't familiar, this app lets users access a Windows machine remotely. According to the Google Play Store, "with the Microsoft Remote Desktop app, you can connect to a remote PC and your work resources from almost anywhere. Experience the power of Windows with RemoteFX in a Remote Desktop client designed to help you get your work done wherever you are".
According to Brad Anderson, Corporate Vice President, Windows Server & System Center, "the Remote Desktop app has been downloaded, 1 million times! Downloads have been steadily growing, and this is now the fastest growing Android app from Microsoft, ever. This kind of adoption is exciting; the Remote Desktop App brings the dynamic experience of Windows to devices around the world".
Are you one of the million people that downloaded the app? Tell me how you like it in the comments.
Photo Credit: Shutterstock/Pincasso