Motorola announces Project Ara -- a build-it-yourself, modular smartphone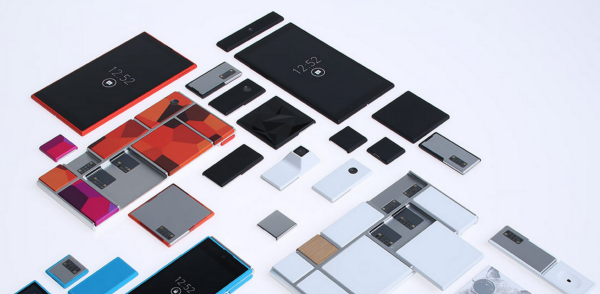 It looks as though Motorola may be making it a little easier to buy the perfect smartphone. The Google company is taking mobile devices in something of a new direction, and all is revealed in a post on the Motorola blog. The company plans to do something new by developing "a free, open hardware platform for creating highly modular smartphones" -- a click together phone, if you will.
So what's the idea? You know how you find the perfect phone but it has a camera that you just know you'll never use? You feel like you're paying for something unnecessary right? Or you find a phone you like but the battery doesn't last quite long enough? Problems like this could become a thing of the past with Project Ara.
There's nothing to get your hands on just yet, but in the coming months this is going to change. The idea is simple: buy a base chassis for your handset and clip in the modules you want. So you can add a camera, storage, a battery, a fingerprint reader -- the possibilities are limited only by what developers are able to come up with. And because it is an open platform, hardware manufacturers are free to let their imaginations run wild. The Module Developer's Kit (MDK) will be available some time this winter.
Paul Eremenko from Project Ara says:
The design for Project Ara consists of what we call an endoskeleton (endo) and modules.  The endo is the structural frame that holds all the modules in place. A module can be anything, from a new application processor to a new display or keyboard, an extra battery, a pulse oximeter -- or something not yet thought of!
The snap in module gives the phones an almost Windows Phone / Windows 8.1 look -- although here it is tiled hardware rather than software. It is an idea that is simultaneously crazy and brilliant. To help with the project, Motorola is recruiting Ara Scouts from all over the world who can help steer the direction of the project. There are few details available at the moment, but you can register your interest at the Ara Scouts page and you should soon receive an email with details of your first "mission".
So is Project Ara madness or genius? Share your thoughts below.